Looking for a good bar to have a few drinks? Fortitude Valley has plenty of them dotted all over the place.
A night out anywhere will not be complete without visiting a bar with incredible drinks and excellent service. It is great to have a fantastic bar that captures the local atmosphere while getting your alcohol fix and some good snacks to boot. Bars are also great places where you can appreciate and soak in the local culture and see how the locals party. As they say, when in Rome, do as the Romans do!
This article lists out the many different bars you can visit for a drink in Fortitude Valley and spend some time with friends. Each bar has extraordinary things that they offer to their customers. In addition, every Bar has a unique character that makes it stand out by presenting its own style.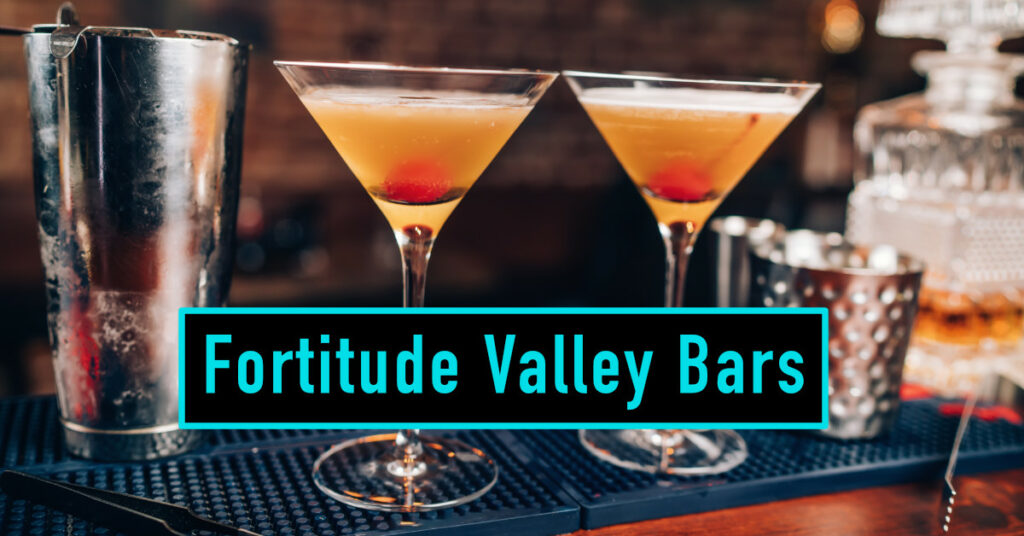 Blute's Bar
Located in the Brunswick Street Mall, this Bar captures that unique Australian quintessential charm reminiscent of the 1980s. The Bar captures the joy of the old Australian pubs, from a diverse yet complementary array of materials such as leather, wood, brick, and tiles to its many signature offerings that locals and visitors love.
Whether you are a wine lover or a beer enthusiast, Blute's Bar has got you covered. They have 14 taps with selections from the local breweries, which is perfect if you want to feel that genuine Australian pub. As for wine, they have a skilled team of bartenders who can whip up unique cocktails and wines for your cravings. Blute's Bar never fails to capture the essence of old Australian pubs and incorporate it with today's modernities.
Visit: http://www.blutesbar.com/
Press Club
This club boasts of its handcrafted beverages and cocktails, its incredible selection of music, and its overall conducive atmosphere that sets its place among many of Brisbane's clubs and bars. Sitting at the heart of Fortitude Valley, the Press Club has a sleek and smooth atmosphere that locals and visitors indeed enjoy.
From their staff dressed sharply to impress, to their skilled team of bartenders who can whip out drinks that will leave you floored for so many reasons, the Press Club offers a lot on the table, intending to satisfy their clients the moment they step inside the Bar.
Visit: http://www.pressclub.net.au/
Oche Fortitude Valley
Oche offers a unique experience while hanging out with your friends. They boast of a great selection of dartboards with a range of high-quality darts that allows you to enjoy the sport with the company of your friends.
Oche is famous for its delicious line of homemade pizzas. It is done in a gourmet manner that even the most discriminating gourmands would love. They also excel in the drinks department, with their impressive wine list and impeccable line of cocktails that people of all walks of life would definitely enjoy.
Visit: https://oche.com/fortitude-valley
Elixir Rooftop Bar
What sets this rooftop bar apart is that they offer the best sunset views in the whole of Brisbane. With its stunning setup, comfortable chairs that can seat groups of people, and a tasty lineup of cocktails, it surely knows how to capture the hearts of its clients. They also have a great range of gluten-free offerings, so the party does not stop at the snack bars.
Visit: http://www.elixirrooftop.com.au/
The Valley Wine Bar
This Bar has over four hundred different kinds of wines by the bottle, apart from the rotating list of 20 wines by the glass. That alone shows how dedicated they are to providing their customers with the best drinking options for every occasion. In addition, the wines come from many different places worldwide, allowing your tastebuds to take a trip to foreign countries worldwide without stepping out of the Down Under.
Tomcat
If you want a bar that is no-frills yet not boring, Tomcat is for you. They offer the best wine and beverages for those who want to enjoy and unwind after a long day at work. They also offer free live music on most days, so the ambience will never be wrong with Tomcat.
Visit: http://www.tomcatbris.com.au/
Cloudland
This Brisbane bar presents itself as an Italian bar that is unlike everybody else. They offer a wide variety of premium food and drinks that can be enjoyed for lunch and dinner and a set of private booths that allow you to soak into the culture and the class undisturbed.
Cloudland is also open for special occasions, group parties, and other functions. They provide that Italian charm while being miles away from the centre of it all.
Visit: https://www.cloudland.tv/
Dutch Courage Bar and Restaurant
This Bar harnesses the charms of a bygone era, with its plantation-era architecture and interiors. This is known as the first gin bar and restaurant in the state of Queensland. The Main Bar has a whopping 200+ spirit collection that can be enjoyed by many people. This includes other alcoholic drinks such as beer on tap, over 140 gins, wines, and champagne.
Dutch Courage also offers spaces for larger groups and more intimate settings, ensuring that you will get the best experience here.
Visit: http://www.dutchcourage.com.au/
Bloodhound Corner Bar & Kitchen
This Bar serves up to ten taps filled with many local and international beer selections that even the pickiest of the picky drinkers would surely enjoy. They boast that they have the beer selections for every taste, whatever blend you like.
Aside from their impressive tap beer selection, they also offer delectable dishes, such as the best burgers cooked in Brisbane and the best tacos made from the most delicate soft-corn tortilla bread. Get to enjoy the blends of Brisbane in this Bar and restaurant.
Visit: http://www.bloodhoundcornerbar.com.au/
Savile Row
This iconic Bar brings the charm of London's cosmopolitan vibe to the doorsteps of Brisbane. Decorated with pieces of art and furniture reminiscent of the fantastic and chic English charm, showing you the representation of London's hustle and bustle.
Its selection offerings are never to be dismissed, too. Whatever vibe, feel, or taste you want to experience, their skilled team of bartenders can give you anything you want. Their skills know no bounds, and nothing is too hard or impossible to their talents and abilities.
Visit: http://www.facebook.com/savilerowfortitudevalley
Gerard's Bar
This Bar specializes in the best, most delicious, and most colourful Middle Eastern offerings inspired by the warm and mysterious nights spent in the deserts and oases of Arabia and beyond. This Bar offers a quick and straightforward pick-me-up to anyone who needs a sweet, little break from all the hustle and bustle of the city.
The infinite selection of wines, drinks, and mouthwatering dishes are their respectful interpretation of the tastes of the Levant and the countries in the Mediterranean with that characteristic Australian flair. The drink selection, in particular, showcases the different charms of the old and new world, bringing its customers to the most fascinating places around the world, one wine glass at a time.
Visit: http://www.gerardsbar.com.au/
B. Lucky and Sons Fortitude Valley
This arcade and luxury bar is the Brisbane branch of Australia's trendy Lucky and Sons chain of bars. They offer the best experience to their customers, with the best games, drinks, and food offerings perfect for every individual.
B. Lucky and Sons have never failed to impress their clients, be it the locals or the visitors, as their offerings do not disappoint.
Visit: https://www.luckyandsons.com.au/locations/fortitude-valley
Mr Chester Wine Bar and Bistro
This Bar aims to show the people how to party and enjoy wine the way it should be. They boast of sustainable wine selections yet do not lack the taste, character, and allure that charms both older and younger generations.
Mr Chester has successfully bridged the age gap between the old and the young, with their pared-back European food paired with the best wines in their selection.
Visit: http://www.mrchesterwine.com/
Ivory Tusk
Ivory Tusk brings the charms of Palm Springs across the world, in more than ten timezones, to Brisbane. This Bar features a fun, sizzling, yet vibrant atmosphere. Paired with the best food offerings and the most exquisite wine selections out there, they have undoubtedly succeeded in bringing the fun of Palm Springs to the Land Down Under.
Visit: http://www.ivorytusk.com.au/
The Sound Garden
The Sound Garden has effectively combined live music, good food, and more extraordinary wines — creating an atmosphere that cannot be beaten by the other bars and restaurants in the state of Queensland. Complete with a charming grand staircase and a skylight ceiling, they offer an alfresco dining and drinking experience to people who want to feel the soft midnight breeze of Brisbane touching their faces. At the same time, they enjoy a glass of wine or cocktail of their choice.
Visit: https://thesoundgarden.com.au/
Netherworld
If you are someone who loves the retro charms and character of the 70s, Netherworld has its doors wide open for you. Though it sounds scarier than it seems, it offers a refuge to those from the 70s who want to enjoy the analogue life without being hurried or asked to move fast. The Bar has 24 taps of local beers, elixirs, and other ciders for those who are teetotal.
Visit: http://www.netherworldarcade.com/
Baedeker – Wine Bar
Baedeker transports you to the Brisbane of the 1930s, where glamour and class were celebrated amid the World Wars happening around the world. Baedeker offers a great dining and drinking experience to those who wish to step inside with its period furniture.
Visit: http://www.baedeker.com.au/
Ric's Bar + Backyard
Selling themselves as the "most iconic music venue in Brisbane", they offer live music from the best artists in the city. Their music sets the mood of the Bar, and often, it's the best.
Visit: http://ricsbar.com.au/
Lobby Bar at The Calile Hotel
Nestled in The Calile Hotel, this Bar and restaurant offer a great variety of food and drinks, from alcoholic beverages like wines and cocktails to the best dishes in the city for breakfast, lunch, dinner, and snacks.
Visit: https://lobbybar.com.au/
Finney Isles
Finney Isles brings us to the Roaring Twenties with its dedicated interior and architecture, capturing the true essence of the period. In addition, they offer the best food and drinks served by the best chefs and bartenders in Australia.
Visit: https://finneyisles.com.au/
Laruche
Laruche has been in service since 2009, and it has often caught up with the changing times. Twelve years later, they are still one of the most reputed bars in Brisbane.
Visit: http://www.laruche.com.au/
Jolly Roger Bar Fortitude Valley
Jolly Roger boasts of its friendly atmosphere that extends to its staff, who are ready to give you anything you want and more. They allow customers to be themselves without having to worry about how others would look at them.
Visit: http://www.facebook.com/jollyrogerthevalley
Stone & Copper
This Bar and restaurant is the place to be if you are in the mood for something Thai, Malay, or Indian. They aim to bring the rustic charms of South Asia to Australia, and many people have enjoyed their dishes and drink offerings.
Visit: http://www.stoneandcopper.com.au/
Suzie Wongs Good Time Bar
If you are feeling the Hawaiian fantasy, head on over to this Bar, where they serve the best Hawaiian-themed drinks and menu over the music that sets the overall tone.
Visit: http://suziewongs.com.au/
Proud Henry
This Bar and restaurant are always proud of its top-notch offerings in food and drink. They offer more than 280 gins crafted with the uniqueness of the local culture and beyond.
Visit: http://proudhenry.com.au/
Greaser
Greaser satiates people's thirst and hunger for vintage interiors, as they offer the best selection of drinks and cocktails. At the same time, live music from different talents in the city sets the overall mood for your unique drinking experience.
Visit: https://theprinceconsort.com.au/greaser/
Conclusion
There are a lot of bars and restaurants in Fortitude Valley. Whatever you want, they have something up their sleeve for you. That's how charming Fortitude Valley is to the locals and the visitors.