Today, Fortitude Valley is home to a wide range of Indian restaurants. From authentic Punjabi cuisine to modern fusion dishes from around different parts of India. So whether you are looking for traditional curries or contemporary twists on old classics, there is an Indian restaurant that will suit your taste buds!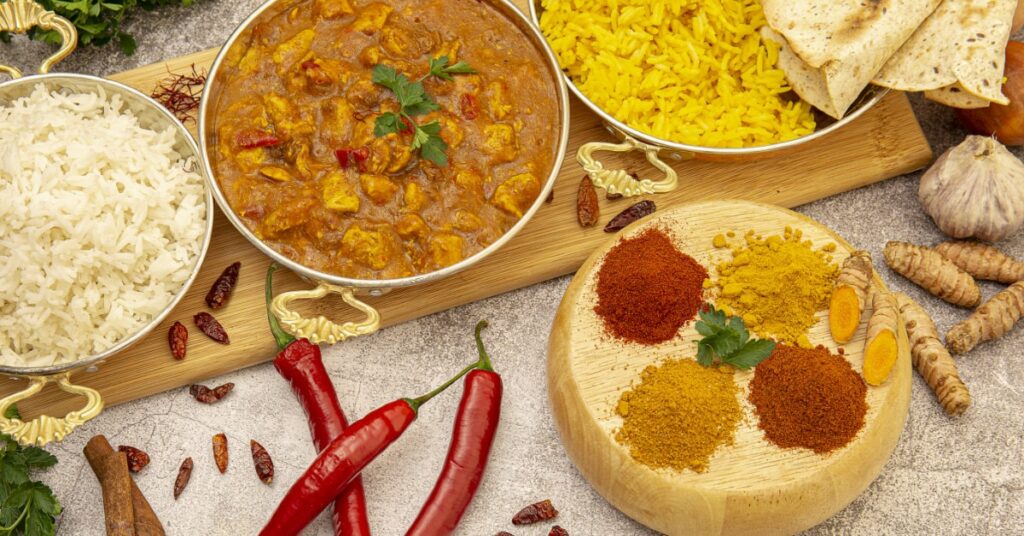 A Delicious Guide to Indian Cuisine In Brisbane
Indian food is unique because it has many different regional influences. In addition, it consists of various spices and herbs offering a wide range of flavours.
This type of food can be categorised as a type of South Asian cuisine, with its roots in Persian and Arabic cuisine from the global spice trade. Its origins are unique because it has many different regional influences. These include Mughal, Gujarati, Punjabi, Rajasthani and Bengali. As well as the addition of various spices and herbs to create a wide range of flavours.
A Brief History of India and How It All Started
India has a long history of trade and commerce. The country's geographical location is part of the reason for this. India has always been a major trading partner with other regions in the world because of its advantageous geo-strategic position. Historically, India traded with China, Southeast Asia, Central Asia, South Arabia, East Africa and the Mediterranean region.
The first-ever spice trade took place between India and Europe when Vasco da Gama landed in Calicut to form the Portuguese Empire following his successful voyage to India in 1498 AD. The spice trade helped build strong connections between European traders. Indian businesses would lead to the establishment of European colonies in India during the 18th century AD.
What Are Some Key Ingredients in Indian Cuisine?
This article will discuss the five most common spices in Indian cuisine.
Turmeric: This is a popular spice also known as the Golden Spice. Turmeric has a very earthy flavour and adds colour to dishes.
Cinnamon: Gives dishes a sweet aroma and tastes like gingerbread, cinnamon sticks are often eaten after meals for dessert.
Cardamom: This is an aromatic spice that tastes like licorice and is often used in chai tea for its distinct flavours.
Ginger: Gives dishes a spicy, hot taste and smells like fresh ginger root.
Cloves: Cloves are one of the more pungent spices with a strong taste that is not too sweet or acidic.
Healthy Eating – The Importance of Vegetables in Indian Meals
Vegetables are a vital part of an Indian diet. Not only for nutrition but also for sustaining the environment. It is always good to know which veggies will keep you healthy.
Here is a list of some of the vegetables used in Indian cooking below.
Cauliflower: This vegetable is a great source of vitamin C, folate, and fibre. It also contains compounds called sulforaphane that can help prevent cancer and lower the risk of heart disease.
Tomatoes: Loaded with lycopene that helps fight against prostate cancer, breast cancer, lung cancer etc. They are also high in vitamin C and beta-carotene, which gives you healthy skin and eyesight.
Broccoli: One of the healthiest vegetables on earth. It is packed with fibre, vitamin A, B6 & K, folate & calcium.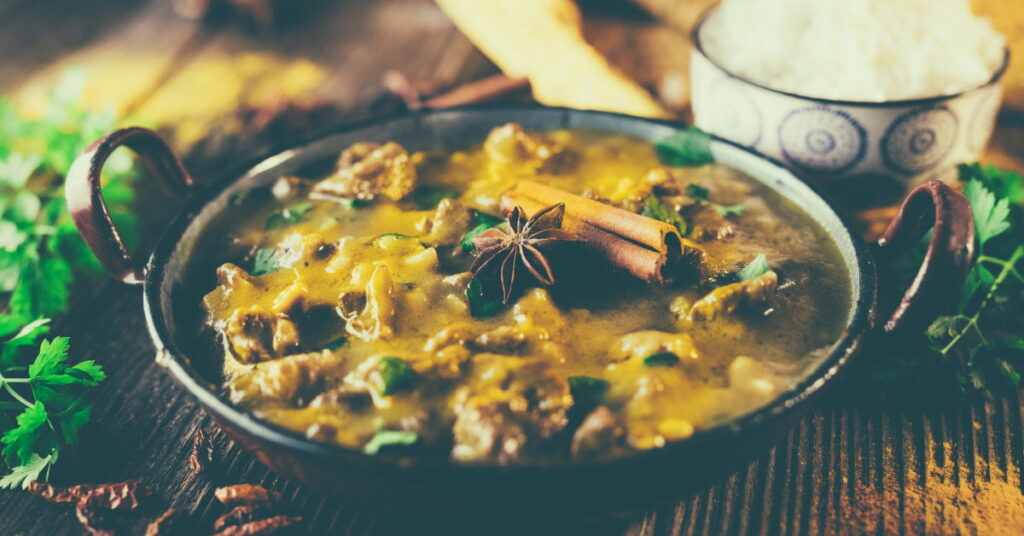 Three Dishes You Cannot Live Without in Indian Food
This blog post will explore three of the most popular vegetarian dishes in Indian food.
Indian cuisine is a diverse and complex cuisine, which is also a blend of several regional cuisines of India. Several vegetarian dishes have been developed over the years and have become a part of the Indian food legacy.
Butter Masala Dosa: This is one of the most popular dishes from Southern India and it's made from rice batter with fermented black gram or urad dal paste inside. You get butter for this dish on top, which makes it so irresistible!
Aloo Matar: This dish is traditionally made with potatoes and green peas that are cooked in an onion-tomato based sauce with ginger, turmeric, garlic and cumin.
Kaju Masala Curry: This rich and creamy curry is the perfect way to celebrate a special event. In this flavorful curry, cashews, onions, tomatoes, and whole and ground spices are cooked with ghee roasted cashews.
The Best Indian Restaurants in Fortitude Valley
This section will help you find the best Indian restaurants in Brisbane's Fortitude Valley. Here is a compiled list of Indian restaurants that serve authentic, delicious and affordable dishes.
Curry n Cask Indian Bistro
The Curry n Cask restaurant has grown to be a popular eatery, offering traditional Indian curries. A wide variety of foods is also available there. The company expanded by opening a grand restaurant in the heart of the city in Fortitude Valley.
It is here where they serve some of the best dishes from India. You can find dishes like Biryani, Dosa, popular Indo-Chinese dishes, and even Indian style Pizzas. The Curry n Cask team is dedicated to serving Indian cuisine with traditional and modern style flavours.
Visit the restaurant at 455 Brunswick St. Also, view the kitchen menu on their website.
Balti Biryani
Do you like biryani? Well, this is the place to go. Balti Biryani is located in the McWhirters building behind McDonald's. They offer takeaway service or eat your meal in a modest seating area provided.
The taste is a truly sensational and authentic Hyderabad biryani experience. Their Indian cuisine is among the best quality and most flavoursome in Brisbane.
Hyderabad Flavours Fortitude Valley
Fast and efficient takeaway service. Enjoy authentic Indian cuisine from Hyderabad Flavours. Situated in the McWhirters food court you can choose to sit down and eat or takeaway.
The best place where you can savour delectable Indian cuisine. The range of different Indian cuisines is prepared and served in a charming atmosphere. The chefs know exactly how to deliver the perfect balance of subtle flavours in their delicious cuisine.
Stone & Copper Bar and Dining
Stone & Copper offer a range of Indian, Thai and Malay cuisine. Cooking over a wood fire and using stone stoves. Traditionally these components were utilised to prepare wholesome, rustic food in South Asia. This influence inspired the philosophy behind the name Stone and Copper.
Their approach is to deliver the distinctive aromas and flavours of those traditional cooking methods to the restaurant. Over some specially crafted drinks by the bartender, customers can enjoy authentic Indian, Thai, and Malaysian dishes in a chic setting.
See the Stone & Copper website to view the menu, place an online order or make a reservation.
Kid Curry
Kid Curry serves a variety of saucy and flavoursome dishes eaten with loads of rice or bread. The restaurant offers an array of world-famous curries on its rotating menu. While staying true to the original dish. These renditions are sometimes altered or updated to suit the sub-tropical environment.
Located on East Street, not far from James Street. Open evenings. Visit the Kid Curry website for more details.
Taj Mahal Indian Cuisine
While not strictly in Fortitude Valley the Taj Mahal is worth mentioning as it is a favourite for a lot of Valley residents. Located "over the border" at 710 Brunswick St, New Farm. With its many years of experience, the Taj Mahal has established itself as a landmark in New Farm and Brisbane.
As well as their exclusive recipes, they serve mainly North Indian cuisine. Vegetarians or vegans looking for options can choose from an extensive menu. You can always contact them if you have any questions or special requests. They will cater food uniquely tailored to your needs. Their beverage menu includes both alcoholic and non-alcoholic options, as well as a BYO (bring your own) option.
The Taj Mahal website offers a comprehensive online ordering facility for delivery or booking ahead. Also, make a reservation in advance or simply just view the menu.
---
Do you also like Vietnamese food? See the Best Vietnamese Food Fortitude Valley – Time For a Tasty Treat page.
---