If you are looking for furniture, Fortitude Valley has loads of stores to choose from. Whether it's a new bed, table, chair or some designer accessory for the kitchen, you are likely to find it around the Valley.
With so many stores on offer, it is probably worth taking the afternoon to have a look around to find the best deal.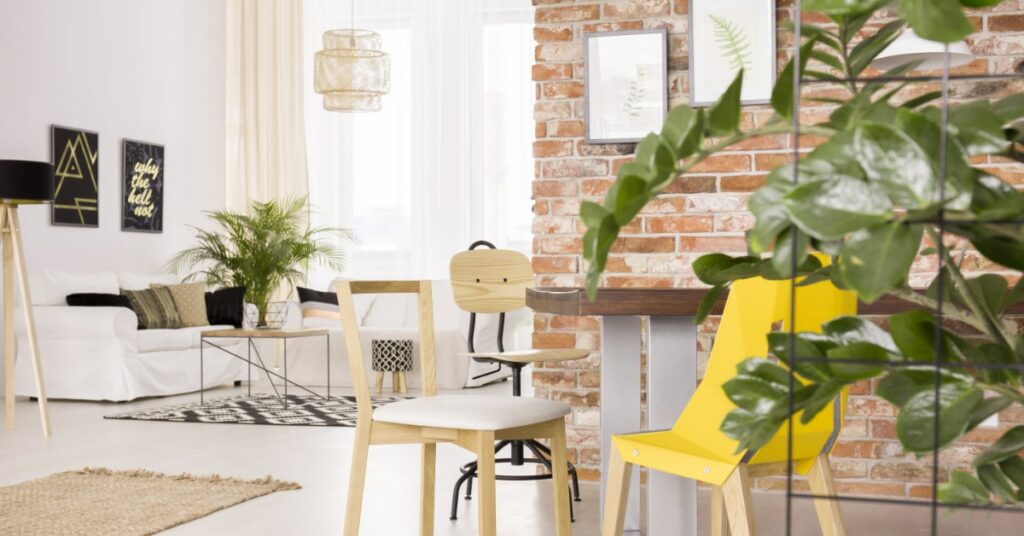 Over Toilet Caddy Storage Basket Shelf – 2 Tier bathroom storage organiser. Comes with adhesive base and hooks. A total space saver!
Where are all the furniture stores located in Fortitude Valley?
There are two main furniture store hubs in Fortitude Valley. These could be considered the designer and lifestyle districts.
Firstly in and around the Homemaker centre as you first enter Fortitude Valley from Breakfast Creek Rd / Kingsford Smith Drive.
Secondly, the James St Precinct with its more upmarket designer stores.
There are roughly around 20-30 furniture stores around these areas.
In and around the Homemaker centre
This page on the Homemaker site gives you maps of the location. Plus maps of the stores within the two sections of the two Homemaker buildings.
Homemaker North Building
650 Wickham Street, Fortitude Valley 4006
Homemaker South Building
1058 – 1062 Ann Street, Fortitude Valley 4006
The Homemaker centre and surrounding streets have a lot of well-known furniture store brands along with related home accessories…
Baby Bunting (baby furniture)
DeRucci
Early Settler
Eureka Street Furniture
Forty Winks (beds)
Howards Storage World
James Lane
Nick Scali
Oz Design Furniture
Sheridan Factory Outlet
Snooze (beds)
Remarkable Outdoor Living
TK Maxx
Adairs
Beds N Dreams (beds)
Carpet Call
DecoRug
Domayne
Frame Today
Freedom
Kitchen Warehouse
One World
Plush
Provincial Home Living
Sleepy's (beds)
The Rug Establishment
100% Waterproof mattress protector – Cotton terry cloth for softness and absorbency, breathable, machine washable.
More stores down Wickham St near Homemaker
King Living
The Comfort Shop
The top end of James Street and surrounding streets
Wickham Street – Not far from James Street
From James Street just walk over Ann Street which turns in East Street. Turn left at Wickham Street.
Coco Republic (you'll see this store first)
Lounge Lovers (a couple of streets down just past Constance St)
What type of furniture would I expect to find around the Fortitude Valley area?

There's a good selection of furniture stores ranging from more general stores like Harvey Norman to smaller designer furniture stores at the top end of the market.
Beds, Sofas, Sofa Beds, Chairs, Stools, Tables, Storage, Bedroom Furniture, Lighting, Outdoor Furniture, Rugs, Cabinets, Mirrors and more.
Some Featured Fortitude Valley Furniture Stores
Lounge Lovers
For the Fortitude Valley Showroom see https://www.loungelovers.com.au/brisbane-showroom/
324 Wickham Street, Fortitude Valley, QLD, 4006
Their furniture range includes Sofas, Sofa Beds, Chairs, Tables, Storage, Home Decor, Beds.
Lounge Lovers has an in house designer to design classic, contemporary, and directional furniture styles that suit any home. The buying team works directly with makers, which allows them to offer competitive pricing without compromising on quality.
After initially starting as an online store only, the desire to use and test Lounge Lovers' products rapidly increased. To better serve its customers, Lounge Lovers has since opened stores in Sydney, Melbourne, Brisbane, Adelaide and Fitzroy, among others.
Space Furniture
Website: https://www.spacefurniture.com.au/
35 Chester St, Fortitude Valley QLD 4006
Furniture Variety includes:
Living: Sofas, Sofa Beds, Armchairs, Ottomans, Benches, Living Room Storage, Coffee Tables, Side Tables, Rugs, Bookcases, Shelves.
Dining: Dining Tables, Dining Chairs, Stools, Benches.
Bedroom: Beds, Bedside Tables, Rugs, Hooks, Coat Stands, Mirrors, Wardrobes.
Office: Office Chairs, Office Desks, Office Tables, Office Bookcases, Office Shelves, Office Storage, Containers, Bins, Desk Lamps.
Lighting: Pendant Lights, Table Lamps, Floor Lamps, Desk Lamps, Wall Lights, Ceiling Lights, Bathroom Lighting, Outdoor Lighting.
Accessories: Tableware, Glassware, Vases, Candles, Candlesticks, Bathroom Accessories, Gifts.
Outdoor: Outdoor Sofas, Outdoor Dining Chairs, Outdoor Stools, Outdoor Tables, Outdoor Accessories, Outdoor Lighting.
A growing furniture company
The first Space showroom opened in Sydney in 1993, rapidly becoming Australia's benchmark for design retail.
Consequently, the company has grown into one of South-East Asia's largest and most progressive contemporary design retailers.
The company operates five purpose-built showrooms around the world, in Sydney, Melbourne, Brisbane, Singapore and Kuala Lumpur. In each showroom, architects have designed interior environments that represent the rigour and quality of the furniture collection.
Beach Furniture
Website: https://thebeachfurniture.com.au/
9 Doggett St, Fortitude Valley QLD 4006
Dining: Dining Tables, Dining Chairs, Bar Stools, Buffets, Cabinets, Consoles.
Bedroom: Bedside Tables, Chest of Draws, Beds.
Living: Trunks, Side Boards, Planters, Baskets.
Work From Home Writing Desk
High-quality furniture and stylish interiors
We are a family run business, founded in 2010, with a passion for high-quality furniture and stylish interiors. With a family of our own, we understand that the home can be both beautiful, inspiring and stylish, and also durable and functional. It is with this in mind, that The Beach Furniture & Accessories was born. Your home is so much more than a collection of rooms, it is the heart of your family where life is lived and memories are made, and we'd love to be part of your journey to create your most authentic space.
Coco Republic
Fortitude Valley section: https://www.cocorepublic.com.au/fortitude-valley
400 Wickham Street Fortitude Valley QLD 4006 Australia
Groundbreaking Innovation
Sofas, Coffee Tables, Dining Tables, Chairs, Storage, Outdoor, Side Table, Bar Stools, Ottomans, Beds, Consoles, Desks, Lighting, Rugs, Art, Mirrors, Decor, Cushions, Outdoor Furniture
With a design heritage that transcends generations, Coco Republic combines refined attention to detail with groundbreaking innovation with premium craftsmanship and quality.
A range of chic furniture and style homewares are available in Coco Republic's showrooms across Sydney, Melbourne, Brisbane, Gold Coast and Auckland.
Remarkable Furniture
Outdoor Furniture Brisbane: https://www.remarkablefurniture.com.au/outdoor-furniture-brisbane/
Shop 14, Homemaker The Valley north, 650 Wickham St, Fortitude Valley, QLD 4006
Over 80 different exclusive settings are on display in a 1200 square foot showroom.
The company offers an extensive selection of outdoor lounges, daybeds, chairs, tables, dining settings, sun loungers, egg hanging chairs, umbrellas, and poolside furniture.
The outdoor furniture they make is exclusively for Brisbane. Outdoor furniture is available to suit every taste and style, so if you're looking for something particular, you'll find it there.
A wide range of styles are available from modern to industrial to mid-century and Hamptons. The materials and finishes they work with are diverse and professional.
West Elm
Brisbane website details: https://www.westelm.com.au/brisbane
19 Wandoo Street Fortitude Valley QLD 4006
At West Elm, they want to make sure that your home reflects your style and what you enjoy most. It's important to feel good about your home and how it looks.
This means understanding how to design a product that is value-driven, of high quality, and produced in a responsible way.
Purchasing a product from an environmentally sustainable company is important. Using Good Design methods, you can source more FSC®-certified, recycled & upcycled materials, resulting in less waste.
Trit House
Website: https://www.trithouse.com.au/
129 Robertson St, Fortitude Valley QLD 4006
Since its founding in 2006, Trit has been combining furniture, objects and art into curated spaces that inspire living.
Living in a home that reflects your personal style is something you will love for a lifetime.
They have evolved as a brand over the past 14 years into a carefully curated collection of authentic, original pieces.
From their Melbourne hub, they develop their own unique products, while discovering and partnering with the most innovative design voices throughout the world.
Cult Design
Website: https://cultdesign.com.au/
927 Ann Street Fortitude Valley QLD 4006 Australia
With over 20 years in the design industry, Cult has provided the finest lighting and furniture to designers, aficionados and hospitality brands throughout the world.
From the best Danish design masters such as Fritz Hansen, Carl Hansen and Louis Poulsen to fashion designers like Muuto and Zanotta, their passion for quality and craftsmanship ensures they deliver products of the highest quality.
Foldable Storage Baskets – 3pcs collapsible sturdy cationic fabric storage. Fits well with a variety of storage compartments and shelves.
Find Beds in Fortitude Valley For a Good Nights Sleep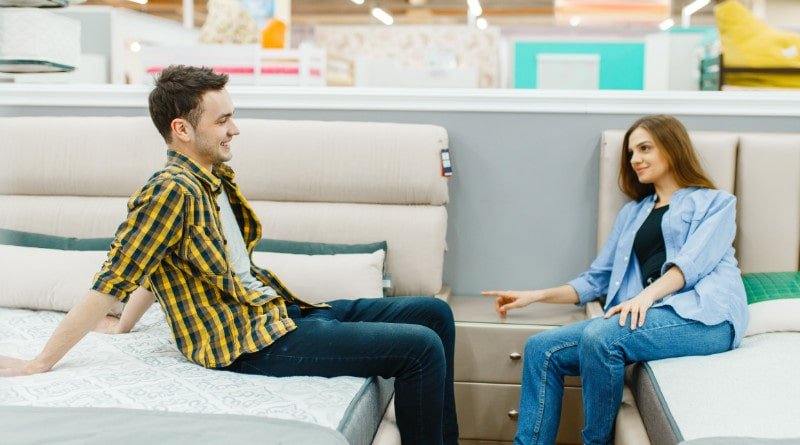 Beds N Dreams
Fortitude Valley store info: https://www.bedsndreams.com.au/store/fortitude%20valley/
Shop 5B/1058 Ann St, Homemaker The Valley Fortitude Valley QLD 4006
Bringing the highest quality bedding, furniture, and mattresses have been Beds N Dreams' business for over thirty years.
The Fortitude Valley Showroom has a large collection of beds and sleep solutions on display.
Sleepy's Fortitude Valley
Website: https://sleepys.com.au/
Shop 8, Homemaker Centre South, 1058 Ann St, Fortitude Valley QLD 4006
Forty Winks
Forty Winks Fortitude Valley info: https://www.fortywinks.com.au/Store-Finder/QLD/Fortitude-Valley
Shop 17/650 Wickham St, Fortitude Valley QLD 4006
Snooze
https://www.snooze.com.au/store/fortitude-valley
Homemaker, 650 Wickham Street, Fortitude Valley North, QLD, 4006, Australia
With more than 80 stores throughout Australia, Snooze has been helping Australians get a better night's sleep for more than 40 years.
A Few More Furniture Stores of Note
Provincial Home Living
Website: http://www.provincialhomeliving.com.au/
1058- 1062, Homemaker The Valley, Ann St, Fortitude Valley QLD 4006
The Comfort Shop
Website: http://www.thecomfortshop.com.au/
612 Wickham St, Fortitude Valley QLD 4006
Domayne Fortitude Valley
Domayne Fortitude Valley website: https://stores.domayne.com.au/domayne-fortitude-valley-fortitude-valley
1/1058 Ann Street Shop 1, First Floor, Homemaker City, Fortitude Valley QLD 4006
King Living
King Living Fortitude Valley website: https://www.kingliving.com.au/showroom/fortitude-valley
1000 Ann Village Fortitude Valley
The Modern Furniture Store
Website: https://themodern.net.au/
69 James St, Fortitude Valley QLD 4006
Early Settler Fortitude Valley
Website: https://www.earlysettler.com.au/
Homemaker The Valley North, 650 Wickham St, Fortitude Valley QLD 4006
Jack Mitchell
Website: http://www.jackmitchell.com.au/
Shop 2, Emporium 1000, Ann St, Fortitude Valley QLD 4006
Harvey Norman Fortitude Valley
Harvey Norman Fortitude Valley website details:
https://stores.harveynorman.com.au/harvey-norman-fortitude-valley-qld
Homemaker Centre, Shop 1/1058 Ann St, Fortitude Valley QLD 4006
Kitchen Warehouse Fortitude Valley
Website: http://www.kitchenwarehouse.com.au/
Shop 5a, Homemaker The Valley South, 1058 Ann St, Fortitude Valley QLD 4006
The Comfort Shop
Website: http://www.thecomfortshop.com.au/
612 Wickham St, Fortitude Valley QLD 4006
Freedom Kitchens Fortitude Valley
Website: https://freedomkitchens.com.au/showrooms/fortitude-valley/
Homemaker The Valley Cnr Anne &, Wickham St, Fortitude Valley QLD 4006
Cosh Living
Website: https://coshliving.com.au/
130 Arthur St, Fortitude Valley QLD 4006