Fortitude Valley is well known for its variety of nightlife venues. This page has a look at some of the well known Fortitude Valley pubs you might like to visit on your night out on the town.
Whether it's a pint of beer or a refreshing glass of wine, Valley pubs are going to cater. And if you're lucky, you might get a smile with that.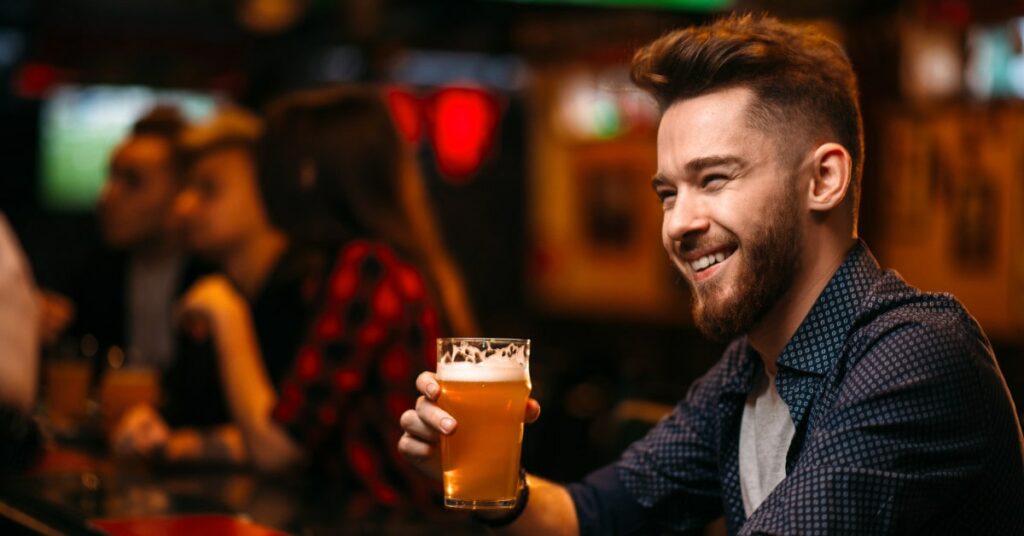 Below is a list of Fortitude Valley pubs with links to their websites. From there you can find all the latest information. Most venue websites these days show things like food menus and the range of alcoholic beverages that they have on offer.
Make sure to check for lunch and dinner specials. There are generally good deals to be had during weekdays.
RG's Royal George Hotel
The Royal George features four different bars, so there's bound to be one that suits your taste. A great place to kick back and enjoy your next night out, or maybe a quick thirst midday quencher.
There is a wide variety of classic meals on their full menu, available for breakfast, lunch, and dinner daily. Daily after dark specials are also worth checking out.
The RG's weekly lunch specials provide a cheap meal of all your favourite pub dishes every Monday through Friday.
http://royalgeorgehotel.com.au/
---
Waterloo Hotel
Brisbane's Waterloo Hotel has spectacular Art Deco architecture, and is easily recognizable by its unique facade, dominating the busy intersection of Ann & Commercial.
Waterloo serves the finest selection of wine, beers, and fresh food, making it the ideal pub to have a great time out.
http://www.waterloohotel.com.au/
---
Brunswick Hotel
The Brunswick has one of Brisbane's best beer gardens and is a great place to enjoy the sunshine.
Their huge selection of ice-cold beers on tap is sure to satisfy your taste buds or if you prefer, you can go for a uniquely Australian drop.
If you're looking for a place to go for a drink after work, to celebrate a special occasion with friends, or to eat in our restaurant, look no further than the Brunswick Hotel.
https://www.thebrunswickhotel.com.au/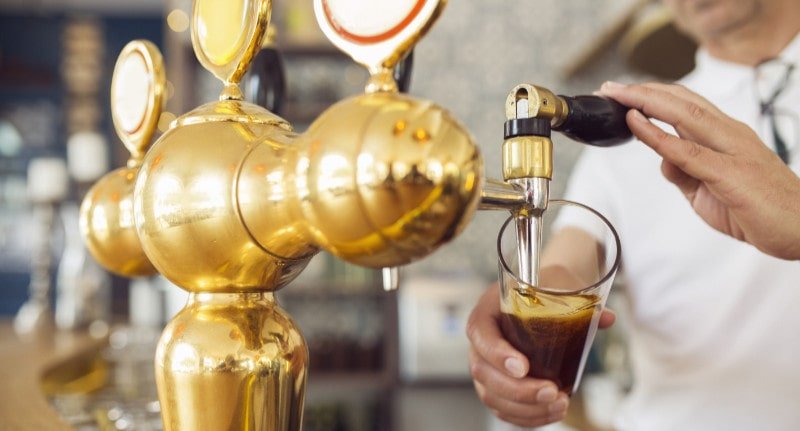 Osbourne Hotel
---
The Prince Consort Hotel
https://theprinceconsort.com.au/
---
Empire Hotel
Visit the Empire Hotel, and you will see one of the city's most renowned landmarks. Come down for lunch or dinner 7 days a week and enjoy the bevy of live entertainment! Your local bar is open daily for lunch and dinner.
Each day, the Empire Hotel serves a selection of delicious food, including burgers, pizza, snacks and salads. Featuring the best beer, cocktails, wine and so much more.
There is always something fun and exciting going on at the Empire, including a variety of fun games, tunes, and old stand-by favourites.
https://www.empirehotel.com.au/
---
The Wickham
---
Pig 'N' Whistle Brunswick Street
https://pignwhistle.com.au/brunswick-street/
---
Hotel Carrington
http://www.thehotelcarrington.com.au/
---
Alfred & Constance
https://www.alfredandconstance.com.au/
---
At Sixes And Sevens
---