In the culinary scene, as well as a common perception of food enthusiasts worldwide, Asian foods are at the top of the list. And without a doubt, Fortitude Valley Vietnamese food is no exemption.
While it is among the top 10 healthiest foods in the world, it's also consistently capturing the heart and souls of people from all walks of life because of its distinct flavours and exemplary taste that set this food apart from the rest.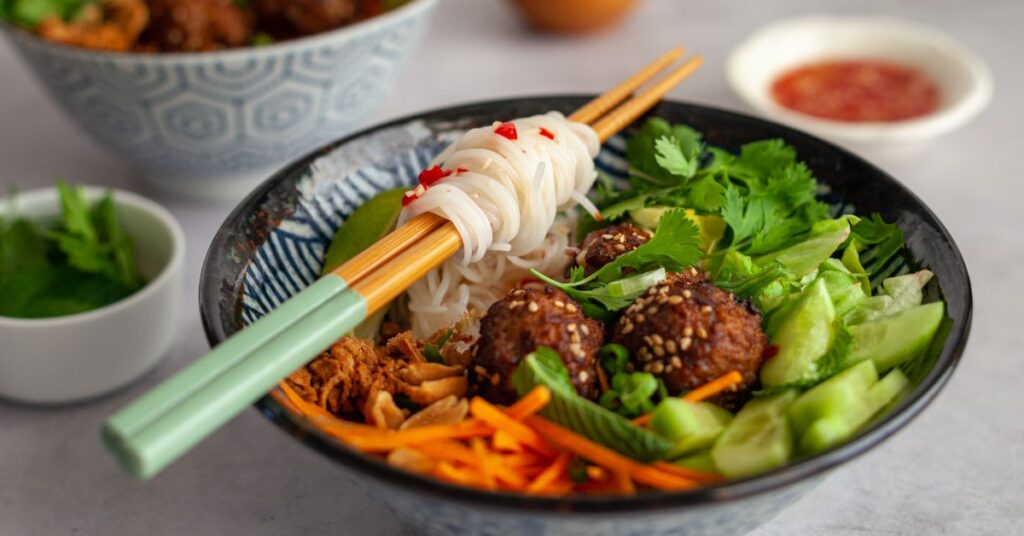 The perfect blend of nutritional ingredients and overwhelming flavours is the essence of Vietnamese food. How you can ever match this type of taste? Indeed, a bold question you might say. Well, I may be a bit bias on the topic as I feel a need to express how great Vietnamese food is.
Fortitude Valley, also known as the "Valley", is an inner suburb of the City of Brisbane, the state capital of Queensland, Australia. Some refer to this place as the Brisbane Mecca for its astounding food, exceptional fashion and amazing entertainment. But above all, Fortitude Valley is one of the best places for Vietnamese food in Brisbane.
Prepare yourself as I take you on a very exciting food journey. Here are some of the many awesome places in Fortitude Valley that is worthy of a visit.
Enjoy the food of Vietnam, a taste that will keep you going back for more!
Not sure where to go for lunch in the Valley? Also, see Lunch Fortitude Valley – Where to Go
Some of the Best Vietnamese Restaurants in the Valley
The Vietnamese Restaurant
This restaurant is a legacy in Fortitude Valley with almost four decades of unparalleled service. The longevity speaks for itself and without a doubt, Vietnamese food is perfected by time.
You can choose from their a la carte menu and banquet menu. The coconut prawns, salt and pepper quails and the fried wonton with sweet and sour sauce are the unbeatable appetizer combo. And for the main course, chicken with chilli and lemongrass sauce and the famous squid in a clay pot with curry sauce and the ultimate braised fish with vegetables are the big hits.
This family-inspired restaurant is located at 194 Wickham Street, Fortitude Valley. For a restaurant founded and moulded by family, you'll never go wrong at Vietnamese Restaurant. An excellent value for money for an array of Vietnamese food recipes are seasoned not just with good powerful flavours but with utmost care and attention.
Visit https://www.thevietnameserestaurant.com.au/
Vietnamese House
If you are looking for a premium restaurant offering authentic Vietnamese cuisine, this is the perfect place to be. They promise to recreate their homeland culinary memories in the heart of Fortitude Valley.
Just being true with their words, they continue to fulfil and deliver. The Red Duck Curry, crispy pork belly and rice paper spring rolls are the starters here. The smell of coconut pumpkins and Pho Rare Beef will keep you salivating until you had the first bite of Cha Ca La Vong, a grilled marinated ling fish that is mind-blowing.
Vietnam House is a warm and welcoming venue that can easily be found at 146 Wickham Street, Fortitude Valley. The fond memories of Vietnam, the welcoming arms of Australia and the impeccable Vietnamese food in many forms are the best collaboration ever.
Visit https://www.vietnamhouse.com.au/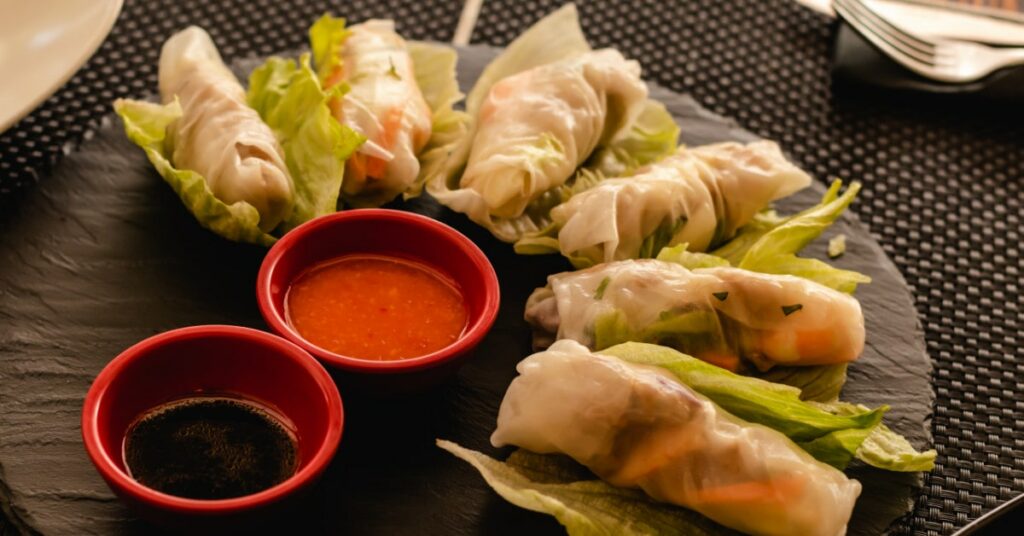 District 1
Your food trip is not complete without street food. And District 1 is one of the best places to offer Vietnamese street food with a modern spin. Classic spring rolls made of hand-rolled crispy pork prawn rolls of goodness served with a sweet chilli sauce, the crunchy chicken wings marinated with ginger fish sauce and black tiger prawns wrapped in delicious crunchy potato noodles are just mouthwatering and simply divine.
Situated at 7/8 Duncan Street (Chinatown), Fortitude Valley, District 1 is a not to miss destination for foodies and Vietnamese street foods will never disappoint. Take a bite and you'll find out why.
Visit https://www.district1restaurant.com/
Porkees Vietnamese Deli
If you are a lover of pork and the like, then this is the ideal restaurant for you. It offers us the true definition of fresh and tasty. The Porkee, a traditional Vietnamese pork roll that includes pork belly, bbq pork and pork loaf tops the list and star of its league. Let us add a bit of kick with a plate of Vietnamese meatballs and baguettes. This meal is completely rewarding.
In a great little shopping complex location, opposite the Emporium at HQ Building North, 540 Wickam Street, Fortitude Valley. But as always, the Vietnamese food is always the crowning glory while the location is just a cherry on top.
Visit http://www.porkees.com.au/
Viet Mart
We often hear that if you pay less, you get less. But in Viet Mart, it's certainly not true. This is one of the cheapest and affordable go to eat places where the quality of food is not compromised.
For the vegetarian out there, include this in your list and not to forget the traditional soup like wonton and Vietnamese pho as well as the Vermicelli salads. Sounds healthy, is healthy and certainly appetizing.
Located at 15 Green Square Cl, Fortitude Valley, Viet Mart exudes a freshness that is manifested through the Vietnamese food they serve. Something that you don't want to miss out on. At Viet Mart, you pay less but get more. A good deal isn't it?
Visit https://www.vietmart.com.au/
Via He
If you are craving a tasty soup with a fresh aroma, then this Vietnamese pho is a highlight. You certainly get the best pho at Via He. It is the best-flavoured experience when paired with a thin, crispy crust and airy texture of banh mi or Vietnamese baguette and with delicious rice paper rolls. It comes down to simplicity that makes this store one of the finest Vietnamese tastes. A grandeur in terms of taste and flavour.
With a modest place in 15 Little Street, Fortitude Valley, Via He is proof that great things come in the simplest form. Because at the end of the day, it boils down to taste and price.
Visit https://www.facebook.com/viahefortitudevalley/
Vietnamese Food Fortitude Valley – The Place to Be
Well, all I can say is I hope you have a satisfying food trip. The good news is you don't need to travel a hundred miles just to enjoy the food of this kind.
Fortitude Valley is the place to be. A food haven that will satisfy your craving and overflowing varieties, dishes and delicacies of Vietnamese food.
How great is that!