There are many ice cream shops in Fortitude Valley Brisbane. Which one is the best to find your favourite frozen treat?
A Delicious Guide to the Best Ice Cream Brisbane Has to Offer
There is nothing better than a hot summer day in Brisbane, and what better way to cool down than with some ice cream. Fortitude Valley is home to some of the best ice cream I have ever tasted, and I am here to share with you my favourite places in town.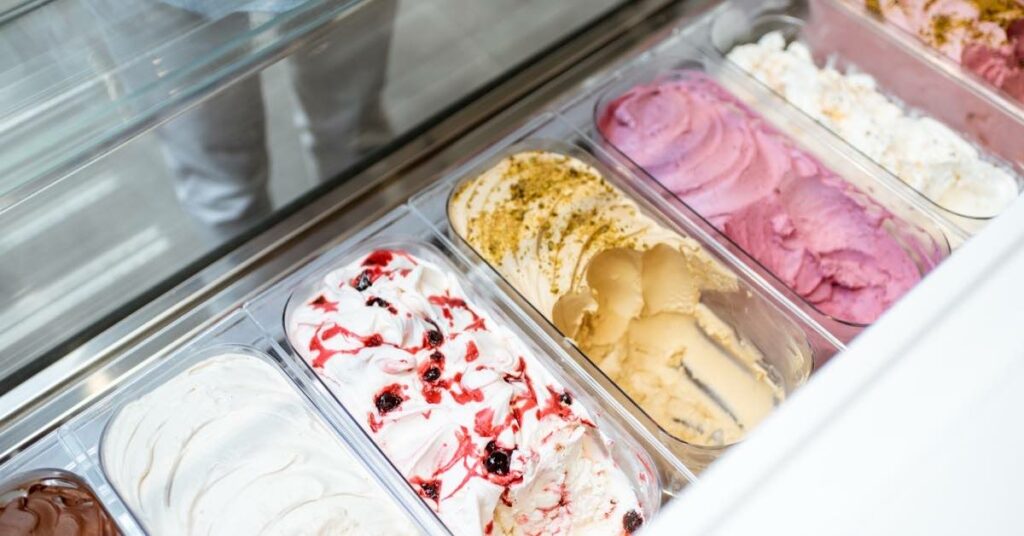 Brisbane is a city with many hidden gems, and it seems that new places are opening up all the time. The great thing about this city is that it has something for everyone.
Whether you are looking for a family day out or an escape from the hustle and bustle of the city, there is always somewhere nearby that will suit your needs.
Ice Cream and Gelato Near Me In The Fortitude Valley Area
Valley Guide is a neighbourhood-based directory and lists ice cream shops, dessert shops, and frozen yogurt shops in Fortitude Valley, Brisbane. We are the only website that provides you with the most comprehensive list of desserts in the area.
This section will introduce what ice cream shops are available and how you can find out more information about frozen desserts near you.
---
If you are a sweet tooth, make sure to see the Best Bakery In Fortitude Valley page to see a variety of sweet surprises, cakes, biscuits and more on offer.
---
Eating Frozen Sweets Is Fun
Eating ice cream is a pleasurable activity that many people enjoy. There are many different kinds of frozen desserts, but they all have one thing in common: they taste good. 
In addition to tasting delicious, eating ice cream can also be a fun activity for people of all ages to enjoy together.
Types of Ice Cream – Flavours To Take You To Heaven
Ice cream is a frozen dessert that has been around for centuries. It's one of the most popular desserts globally and consumed by people of all ages.
There are many different types of ice cream available today, with all sorts of flavours; however, some are more popular than others. These are the most common types of ice cream:
Vanilla
Chocolate
Strawberry
Cookie Dough
Ice cream is a frozen dessert that is made from dairy products, such as milk and cream, and often combined with fruits or other ingredients. Although many flavours are available globally, the most popular flavours are chocolate, vanilla, strawberry and mint. 
However, there are far more ice cream flavours to choose from these days. Some daring Fortitude Valley frozen dessert stores offer the following flavours for you to try. How about oranges, coconut milk gelato, desiccated coconut, chocolate chip, boysenberry, and chocolate fondant?
If that takes your interest, dark chocolate gelato, chocolate mint, chocolate sorbet, coconut, lychee fruit, al espresso coffee, cookie and cream, cocoa gelato or caramelised milk might get you excited.
For the ice cream buffs that have had it all, you could try chocolate and hazelnut, roasted hazelnuts, hokey pokey, honeycomb, honey nougat. Don't forget nuts and nougat, lemon sorbet, macadamia nuts, mango, chocolate peanut fudge, milk chocolate gelato or pandan and coconut.
Just for a final blast of dessert pleasure, how about panna cotta, fig jam and Amaretti Biscuit, passionfruit sorbet, pear, rhubarb, pistachio nuts, raspberry sorbet, rum and raisin, mango salsa sorbet, strawberries and cream, vanilla, yoghurt and caramel.
Ice Cream On a Hot Day
On a hot day, nothing can cool you down better than a frozen sweet. It's not just the taste that makes ice cream so desirable on a hot day, but also the coldness of it.
Ice cream is a perfect treat on a hot day. The cold and creamy dessert will cool you down in no time.
You can enjoy these icey cold treats with your friends and family, or just by yourself if you're feeling a little lonely. You can choose from so many flavours, depending on your mood.
You can have it in a cone, dish, or even in a shake!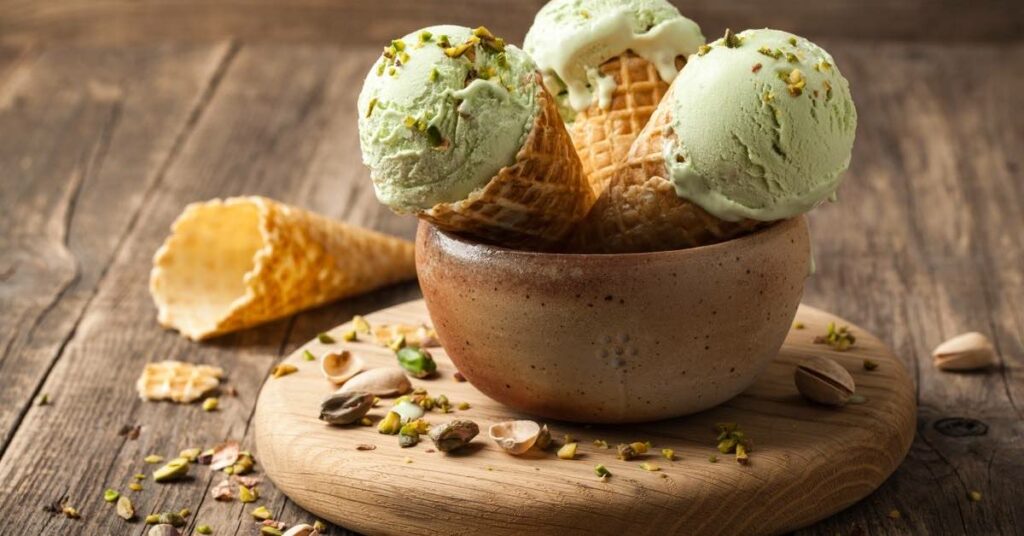 The Best Ice Cream Stores in Brisbane's Fortitude Valley
These are the perfect places for an ice cream craving when visiting the Valley. So make sure to stop in and cool down with your favourite frozen treat.
Gelato Messina
The gelato is made using jersey milk from their farm in Numurkah in regional Victoria. Stores churn it fresh every day.
Here are some of the Gelato Messina flavours on the menu:
Blood Orange
Bounty
Boysenberry
Chocolate Chip
Chocolate Fondant
Chocolate Mint
Chocolate Sorbet
Coconut & Lychee
Coffee
Cookies & Cream
Dulce De Leche
Gianduia
Hazelnut
To find out more about the extensive range of ice cream and gelato on offer, visit the Gelato Messina website or drop into the store at 48 James Street.
Alpine Gelateria
There are many sweet delights on offer at this premium Gelateria:
Italian Gelato Ice Cream
Desserts
Coffee
Cake
Snacks
Located shop 57, 1000 Ann St near the Emporium
Mr Treat
You've found the newest sweet spot in Fortitude Valley. It is well worth every calorie to enjoy Mr Treat's deliciously naughty desserts. There are loaded cookies, and custom soft serve ice cream on the menu. Get yourself a six-pack of cookies or warm your favourite creation in the store and load it up with all your favourite flavours of ice cream.
Oppose the Brunswick Street Mall (Ann St side) 1a/352 Brunswick St or visit the Mr Treat website for more information.
Quench Juice Bar
To quote, "Hand-made, Creamy & Authentic" and many tend to agree.
They offer scoops of gelati. Take home a box of take-home treats if you like the taste of a cup or waffle cone.
From traditional flavours like vanilla bean, hazelnut chocolate, and stracciatella to unique tastes like sugar-free dark chocolate and creme brûlée, this is a place where everyone can find something they like.
While the chefs like to experiment with different flavours from time to time, you're likely to find these classic favourites at Quench Juice Bars.
Chocolate, Vanilla
Coconut
Pistachio
Caramel
Dolce de Lecce
Turkish Delight
Strawberry
Lemon
Queenslander Mango
Choc-Hazelnut
Stracciatella
Oreo
Creme Brûlée
Pavlova
Bubblegum
Pineapple
Blood Orange
Visit the store at 22 James St or browse the Quench Juice Bar website to find more information.
La Macelleria Gelateria Bowen Hills
You can discover the typical Italian flavours with a variety of classic "creme" and fresh "sorbetti" made from the finest ingredients and seasonal fruits.
La Macelleria Gelateria gelato store is a short walk away from Fortitude Valley in Bowen Hills. Close the showgrounds. Shop 4 25 King St. They also have a website to view more of the menu details.