A Look at Parks and Green Spaces for Fortitude Valley Residents
If you are wondering how many parks there are in Fortitude Valley? The answer is disappointingly few. However, Fortitude Valley does back onto other Brisbane suburbs that do have some great green space areas. Accessing these within walking distance will depend on what part of the Valley that you live.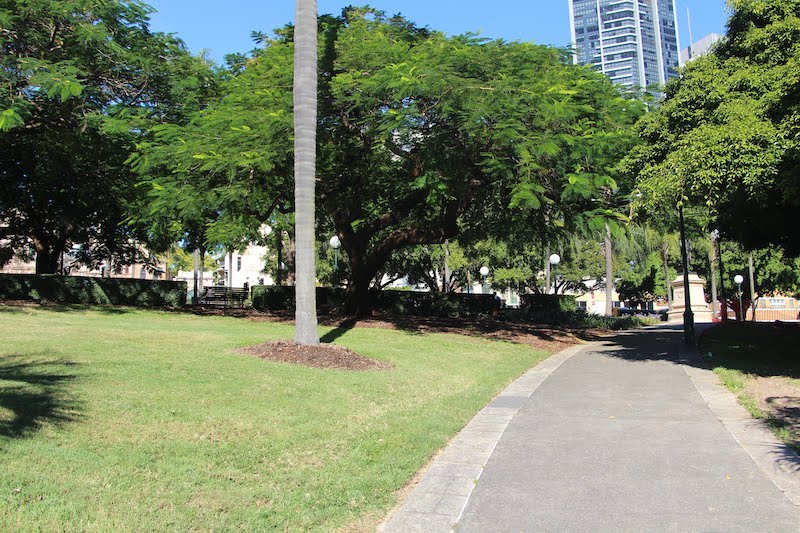 Parks in Fortitude Valley
Centenary Place Park
Centenary Place Park is the best pick of recreational parks actually located within the boundary of Fortitude Valley. It's by no means a huge park but it's nicely kept and has enough room to laze on the grassed areas and soak up the sun.
While flanked by busy Ann and Wickham Streets you have enough peace to spend a little time there. Even having a picnic lunch is a possibility.
Centenary Place is well placed for anyone living on the Brisbane city or Spring Hill end of Fortitude Valley. This well kept green area is located directly opposite Cathedral Place apartments.
Kemp Place Park and Ivory Street Park
Well, I'd refrain from packing the football and a picnic basket before heading to these parks as you'll likely be disappointed. These are extremely small grassed areas and are located right near the busy intersection of Ann and Gipps Streets.
They are possibly a suitable area to stretch your legs or have a quick bite to eat before heading back to work. Although, not really a peaceful park to enjoy for an extended period of time. The noise from the cars and trucks close by are likely to see you move on to better areas like Centenary Place Park or Wilson Outlook Reserve a short distance down the road.
Church Street Park
Here's another park where if you blink you might miss it! Located near the Holy Trinity Church on the corner of East and Wickham Streets. There is a very small area with a few benches where you can have a seat to chill out for a short time.
Despite its extremely small size and lack of green grass, the trees there provide some excellent shade. It would be a tranquil little spot if it wasn't for all the cars rushing around the corner onto Wickham Street.
For more information on Fortitude Valley parks see the BrisParks website.
Parks Close to Fortitude Valley
Wilson Outlook Reserve
Wilson Outlook Reserve is one of Brisbane's little relaxation gems. With views of Story Bridge and the Brisbane River, you can easily let the afternoon slide by here taking in all the sights and peaceful atmosphere.
Not to mention, you might like to take the staircase or lift down to Howard Smith Wharves below. There are a number of public grassed areas there to sit and relax.
The New Farm River Walk is also a good option if you would like to stretch your legs and go for a walk along the river.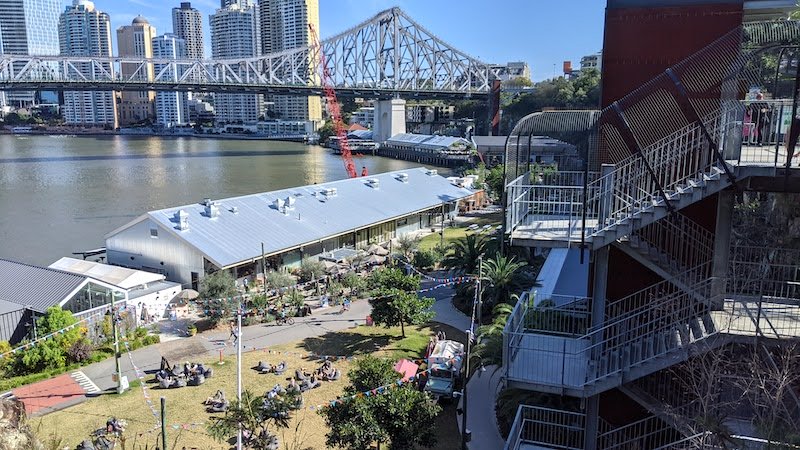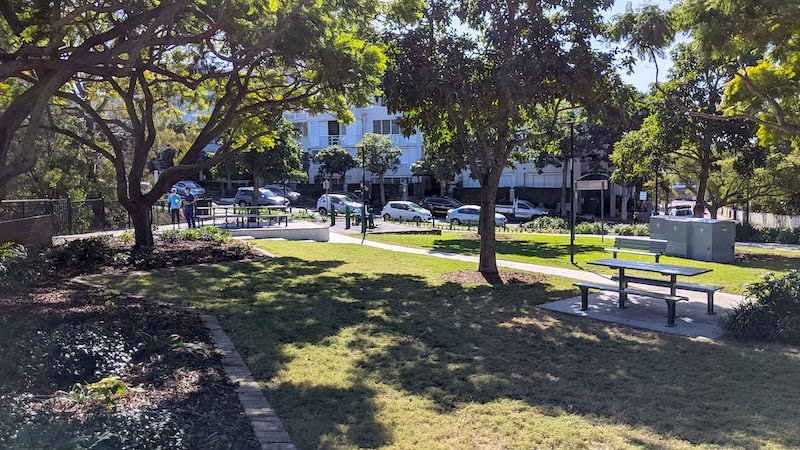 New Farm Park
If you follow Brunswick Street to the end, you will hit New Farm Park. This is a large recreational park where there's plenty of room to play sports and enjoy a picnic. It also meets the Brisbane River. You have the option of accessing this park via the City Cat ferry terminal.
This is one of Brisbane's favourite parks where many events are held. It's also the site of the Power House. A great place to have a meal, or go to one of the many events that they hold in this historic building.
Victoria Park
Victoria Park is a huge 64-hectare park area that is only a short walk away from Fortitude Valley. It's definitely the place to go if you need some space to run around without worrying about bumping into someone.
See the Brisbane City Council website for some more information on Victoria Park and the exciting future plans for the area.
Bedford Playground Park
This is a fairly small park on Love Street, Spring Hill close to Victoria Park. However, it is big enough to kick the football around or take the kids for a swing. Very close to residents living on the Brisbane City, Spring Hill end of Fortitude Valley.
Teneriffe Park
Teneriffe Park is a potential recreational park option for anyone living on the Teneriffe side of Fortitude Valley. Accommodation on and around James Street.
Comprised of natural bushland, grassed areas and even has a children's playground. A place worth visiting for its natural flora and birdlife appeal.
Waterfront Park, Newstead Park and Newstead Riverfront
On the Newstead side of Fortitude Valley is Waterfront Park and Newstead Park. Both are great creational park options. In fact, anywhere along the Newstead riverfront is perfect for exercising and having a great view of all the boating activity on the Brisbane River.