You are in luck. With a large selection of restaurants, pubs and takeaway outlets, Fortitude Valley is a great spot to eat lunch.
Given the large size of this inner-city suburb, you might need to target a dining precinct. In this article, I'll break down for you where you can go.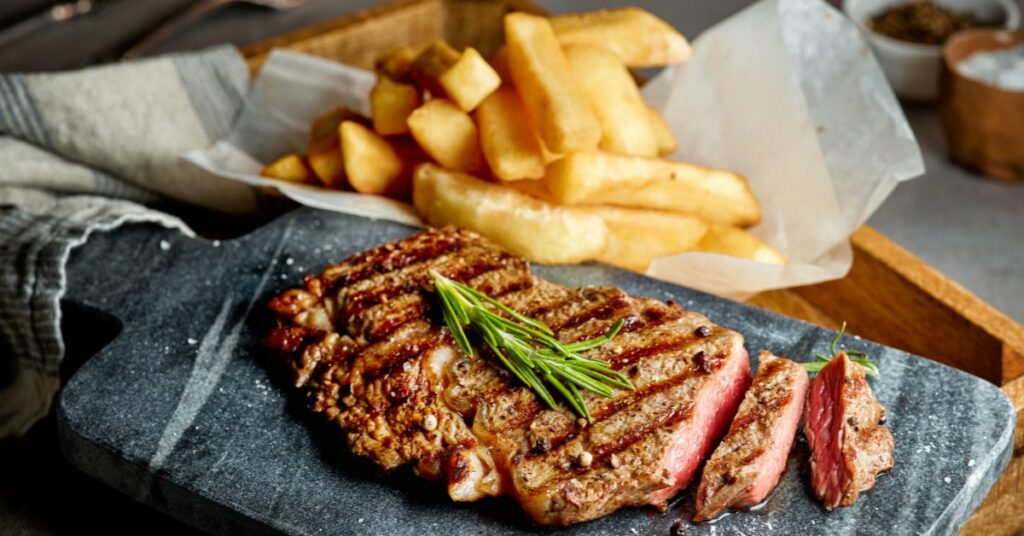 For an easy explanation, I will split Fortitude Valley into a few different food hubs.
Around the Brunswick Street Mall area is the Valley Heart area, which includes food places.
James Street and surrounding streets offer a range of more upmarket eateries and dining.
The Emporium and surrounding streets. You may be surprised as there are some excellent food options in this area.
There are other eating places close by to consider. These being Howard Smith Wharves which is under the Fortitude Valley side of Story Bridge. The other being the King Street precinct close to the showgrounds, which has some great places to have lunch.
AnySharp Knife Sharpener – Professional knife sharpener is compact in size and lightweight in its design.
In the section below, I have attempted to list a sampling of what I think are some of the best lunch venues in Fortitude Valley.
You might like to visit one of these food hubs. All have a different atmosphere and style. It is by no means a comprehensive list, but possibly enough to get some ideas on where to go for lunch in the Valley.
Valley Heart Lunch Options
Valley Heart refers to areas around the Brunswick Street Mall, Chinatown and Valley Metro. It's where you will find the greatest number of choices to have lunch. Not to mention you're most likely to get the best value for your money.
Chinatown
Fortitude Valley's Chinatown Mall runs parallel to the Brunswick Street Mall on Duncan St. However the suggestions to eat lunch below also include restaurants along Wickham St and Ann St on either side of the mall.
Tatsu Ramen Gyoza Bar
Modern fusion Japanese Restaurant & Bar.
Website: https://tatsu-ramen-gyoza-bar.business.site/
Super Bowl Chinese Restaurant
Fortitude Valley's favourite, tasty Chinese cuisine
Website: https://superbowlrestaurant.com.au/
Tara Thai
The finest ingredients are delicately and skilfully prepared and presented in gourmet dishes that embody the colours and tastes of Thailand.
Website: https://www.tarathai.com.au/lunch.php
District 1
At the top of Chinatown. Just around the corner on Ann Street.
Vietnamese Street Food in Fortitude Valley.
Website: https://www.district1restaurant.com/
The Prince Consort Hotel
The Prince Consort offers an inviting gastro-pub menu.
Ranging from chicken parmigiana, cheeseburgers, burrata and kingfish crudo and woodfired pizzas there's something for everyone. Check out the menu…
Website: https://theprinceconsort.com.au/the-prince-consort/#menu
Hotel Carrington
This place is a great pub lunch option in Fortitude Valley. Hotel Carrington specialises in 'feel good' food fortitude valley, combining pub value classics such as salads, pizzas, burgers and fortitude valley steak house Brisbane with exciting modern Australian cuisine.
Website: http://thehotelcarrington.com.au/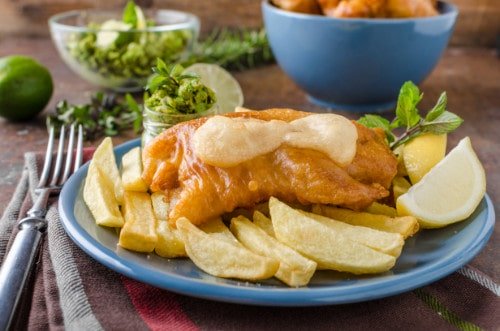 Valley Metro Lunch Options
Valley Metro is located next to the Fortitude Valley Train Station. There are a few takeaway restaurants there. Perfect if you're busy and looking for a quick bite to eat for lunch. You can either sit down in the food hall or take your food away with you.
Not to mention, the Woolworths deli has some good premade meals.
Here's a shortlist of eating joints…
KFC Fried Chicken
Guzman Y Gomez Mexican
Sushi Paradise
ROLL'D Vietnamese
Woolworths
View the Centre Map:
https://www.valleymetro.com.au/retail-precinct#CENTREMAP
Brunswick Street / Brunswick Street Mall
Brunswick Street is the main street in Fortitude Valley. It runs from Gregory Terrace right down to New Farm Park. Even though Brunswick Street has restaurants and eats places spanning one end to the other, most of your lunch options are up near the Brunswick Street Mall.
Here are a few you could try…
RG's / Ric's Cafe
RG's and Ric's Cafe are all part of the same establishment and can be found at the Ann St end of the Brunswick St Mall. They offer cheap lunch deals on burgers, steaks, BBQ chicken wings, Mexicana and more. They are reliably open for lunch all days of the week.
Website: http://ricsbar.com.au/food-deals/
Balti's Indian for Lunch
Balti's is an India takeaway located behind McDonald's in the Brunswick St Mall. Known for their Balti Biryani.
Website: https://baltibiryani.com.au/
Empire Hotel
The Empire Hotel is located directed opposite RG's on the corner of Ann and Brunswick Streets. They have some good quality pub lunch options at a pleasantly reasonable price.
Website: https://www.empirehotel.com.au/
Instant Pot Duo Nova Electric Multi Use Pressure Cooker – High quality, three layered stainless-steel inner cooking pot.
Lunch Around James Street Shopping Precinct
Harvey's
7 days 7 days 12 pm
The casual, seasonal cuisine served at Harvey's Bar and Bistro is unpretentious and served in welcoming surroundings.
Website: https://www.harveysrestaurantgroup.com.au/
Hellenika
The restaurant Hellenika brings the best of fresh produce and a carefully selected wine list to the table.
Website: https://hellenika.com.au/
The Yiros Shop
The Yiros Shop some of the best traditional Greek yiros around Brisbane.
Website: https://www.theyirosshop.com.au/
Ribs & Burgers
Centro on James, 1/39 James St
The menu includes ribs, burgers and meals using family recipes and fresh, real ingredients that you'd find in your cupboards at home.
Website: https://ribsandburgers.com/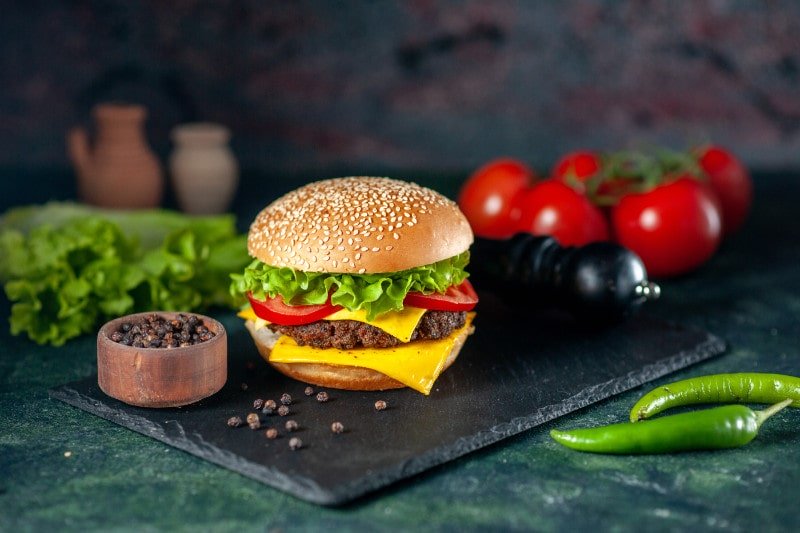 Spoon Deli Cafe New Farm
3/22 James St
A deli styled cafe on James St precinct. Choose from a range of gourmet crafted baguettes, bagels, focaccias, and wraps. Think natural, think freshly pressed juices, creative smoothies and shakes.
Website: http://www.spoonnewfarm.com.au/
At Sixes And Sevens
67 James St
The relaxed casual atmosphere has made Sixes and Sevens an everyday local for the New Farm residents and the broader community.
Website: https://www.sixes.com.au/
Lunch at the Emporium 1000 Ann Street Village and Surrounds
1000 Ann St Village / Emporium
Ginga Japanese Restaurant
1000 Ann St Village
Website: https://www.gingarestaurant.com.au/ginga-emporium-japanese-restaurant/
Max & Mason
1000 Ann St Village
Max and Mason offer a range of fusion cuisine from fresh salads and juicy burgers, to the best of South East Asia's oriental flavours.
Website: https://www.maxmason.com.au/
Grill'd
1000 Ann St Village
Some of the best burgers around. Guilt-free, healthy burgers with a difference.
Website: https://www.grilld.com.au/restaurants/queensland/brisbane/emporium
Close By The Emporium
Waterloo Hotel
Ann St and Commercial Rd
The original Valley Pub is open 7 days a week with a vibrant history and a talent for the exceptional. Whether you're looking for an easy pub lunch or something a little more special, we've got you covered.
Website: https://waterloohotel.com.au/
Momiji Japanese Restaurant
18 Leopold St, Newstead
Website: https://momiji-japanese-restaurant.business.site/
Not to Forget King Street Precinct in Close By Bowen Hills
While not strictly Fortitude Valley, King Street Precinct Bowen Hills is a short 5-10 minute walk from the Fortitude Valley Train Station. Located over the road from the Brisbane Showgrounds.
Here are a few of the venues along King Street that offer a lunch menu.
The Lamb Shop
Shop 4/20 King St, Bowen Hills
Lamb Shop combines traditional recipes with authentic grilling techniques using only fresh, local produce to create a delicious culinary experience.
Website: https://lambshop.com.au/
Fat Dumpling Bowen Hills
2 King St, Bowen Hills
Fat Dumpling Bowen Hills prepare fresh, mouthwatering, and healthy foods. Every dumpling they make is authentic and handmade daily – they are fat, juicy and full of flavour.
Website: http://www.fatdumplingbar.com/
Super Combo Burgers
Shop 1B/20 King St, Bowen Hills
Website: https://order.chewzie.me/supercomboburgers/
Sushi & Nori
The Green, King St, Bowen Hills
Sushi and Nori combine traditional Japanese cooking methods and innovative modern ideas into an irresistible sushi menu.
Website: https://www.sushiandnori.com.au/locations
King Street Bakery
20 King St, Bowen Hills
King Street Bakery offers a wide range of artisan bakery products including bread, cakes, tarts, and viennoiserie.
Website: https://www.kingstbakery.com.au/
Space & Co. (formerly Welcome to Bowen Hills)
For the hungry and peckish, their kitchen serves Korean and Japanese cuisine.
Website: https://www.spaceandcobne.com.au/food
Howard Smith Wharves
Interestingly Howard Smith Wharves is technically addressed as Boundary St Brisbane City. However, most of the area it occupies is part of Fortitude Valley.
There are several lunch options here including Felon's Brewing Co. and Mr Percival's. These restaurants overlook the Brisbane River. For more information on other lunchtime venues, follow the link below to the Howard Smith Wharves Eat and Drink page.
Website: https://howardsmithwharves.com/eat-drink/
Stainless Steel Coffee Cup – Insulated and reusable travel mug with leak proof lid.
You Will Never Go Hungry in Fortitude Valley!
Food is a big part of the Valley, so you will never go hungry when it hits lunch. As mentioned earlier, the restaurants and eateries are only a sampling. Hopefully, offering a mini-guide of what to expect.
My suggestion is to take a look around these food hubs and pick out a venue that feels right for you.