When we are looking for a florist it's generally for a special occasion or to brighten up someone's day.
Your local florist Fortitude Valley can create floral arrangements such as bouquets, wreaths, centrepieces, corsages and other flower arrangements.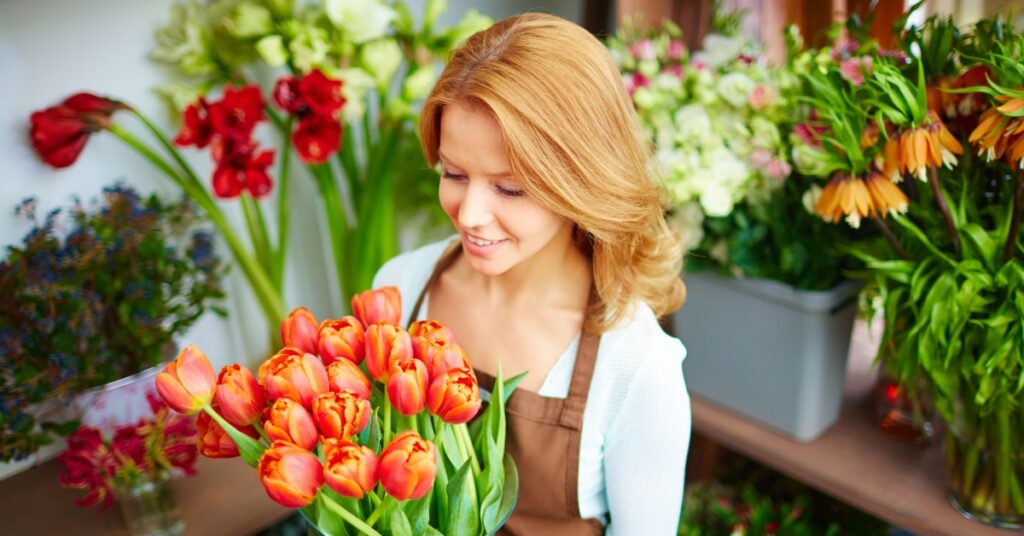 Flowers for Special Occasions
Ideas for giving flowers could be one of the following:
Weddings
Birthday Flowers
Sympathy
Funeral Flowers
Anniversary Flowers
Get Well
Love and Romance
Housewarming
Congratulations
Thank You
New Baby Celebrations
What Florists Are There in Fortitude Valley?
There are a few florist stores in and around the Valley. I've listed a few below who have a physical store located in Fortitude Valley along with others close by.
Also, I've noted florists that deliver to the area but don't have bricks and mortar stores.
Flower Trap
Website: https://www.flowertrap.com.au/
James Street Market, 22 James Street, Fortitude Valley
Flower Trap is situated in the James Street precinct in Brisbane's inner-city suburbs, just minutes from the CBD.
For something a bit different or out of the ordinary, they're your florist of choice.
Among few Brisbane florists, Flower Trap always stocks abundant, high-quality seasonal flowers. Fresh flowers and foliage are delivered every day of the week to the store.
Helena Rose
Website: https://www.helenarose.com.au/
Located in My California Lane Fortitude Valley (near the corner of MacLachlan and Brunswick Streets)
Helena Rose is a florist who specialises in floral design, bridal headwear, and creative workshops.
As the business has grown, it now offers biodegradable confetti, fresh and dry floral arrangements and many creative workshops online and in-store.
If you need florals for your wedding, a unique headpiece for your next event, or a creative workshop for your friends, see her at My California Lane, Fortitude Valley.
Stem Design
Website: https://stemdesign.net/
168a Barry Parade, Fortitude Valley
Other Florists Close to Fortitude Valley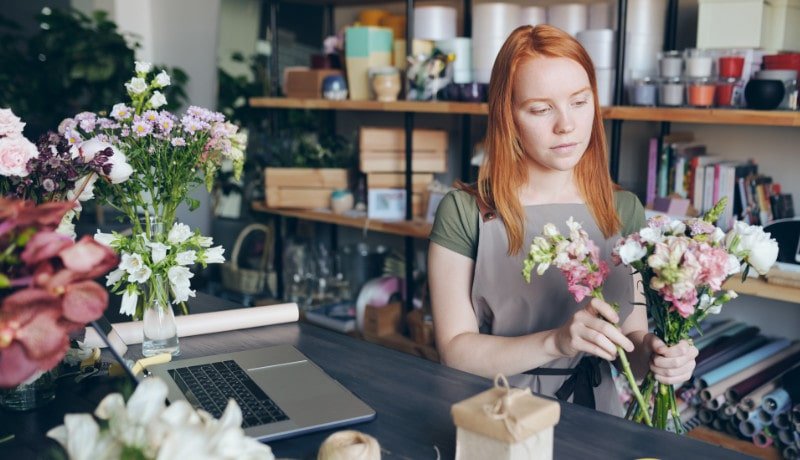 These florists are close by Fortitude Valley and could be worth giving a try.
Spring Hill Florist
3/445 Upper, Edward St, Spring Hill
Website: http://www.springhillflowerdelivery.com.au/
A local Brisbane florist, Spring Hill Florist, offers a wide range of flowers including native Australian arrangements.
Spring Hill Florist is able to arrange hand delivery of fresh flowers and plants to all the major suburbs, hospitals, churches, funeral homes, and nursing homes in Brisbane.
Brisbane areas nearby can receive your flowers with same-day or next-day delivery.
Send them a message if you have a special request for one of the areas they service.
Try "Florist Choice Flowers". Leave the florist to design the bouquet with their unique creative touch. These types of orders appeal to florists because they give them a chance to let their imaginations run wild and be the true artisans that they are.
Bouquet Boutique
Website: http://www.bouquetboutique.com.au/
Merthyr Village Shopping Centre, 81 Merthyr Rd, New Farm
"Flowers can translate words. It's more than just a bouquet – it's a message of emotion."
Brisbane's leading florist, Geraldine Hore. Bouquet Boutique website.
Perrotts Florist
Website: http://www.perrotts.com.au/
Merthyr Road Shopping Village, 85 Merthyr Rd, New Farm
Perrott's offers you beautiful, fresh flowers, lush plants, and giftware that is unique and worth buying. The best seasonal produce is found on local and national markets.
Whether you prefer to purchase through their online shop or visit one of their three convenient locations in Brisbane's CBD, Merthyr Village, New Farm or the Royal Brisbane Hospital, you can shop with confidence.
Same-day delivery by courier is both safe and reliable.
Florists That Will Deliver to Fortitude Valley
These florists provide delivery services in the Fortitude Valley. However, these are not physically located in Fortitude Valley.
Sarah's Flowers
Website: https://www.sarahsflowers.com.au/
Catering flowers for every occasion and budget as well as the convenience of them delivering to your door. They offer seasonal flowers, fruit hampers, bouquets, boxed arrangements, sympathy gifts and funeral flowers.
Bloomex
Website: https://bloomex.com.au/
Since Bloomex was founded in 2011, it has grown to be one of Australia's largest florists. Founded as a small local florist, the business grew into a successful company.
The owner of an established retail flower business expanded into online flower sales and developed an innovative business model and an efficient way to sell flowers after developing a traditional retail flower business.
Why Reach Out to a Florist For That Special Occasion?
Flowers are their business, and florist's take pride in sourcing flowers and delivering to you the very best floral arrangements.
Most florists are most busy during holidays like Mother's Day and Valentine's Day. Throughout the rest of the year, florists are kept busy by different occasions like birthdays, anniversaries, weddings and funerals.
Flower shops either sell the flowers and arrange to pick them up, deliver the order to the recipient, or decorate the flowers to the client's specifications.
So, it makes sense sometimes to leave it to the experts!
---
Headed into the Valley for a night out? See the Pubs and Bars info pages for quality venues to visit.