Why Visit Your Local Medical Clinic?
A doctor's Medical Clinic is a place where patients can go to get medical care. They are also known as doctor's surgeries or medical clinics. These clinics provide a wide range of treatments, such as General Practitioner services, Dentistry, Orthodontics and more. Listed below are several doctors in Fortitude Valley that will attend to your medical needs.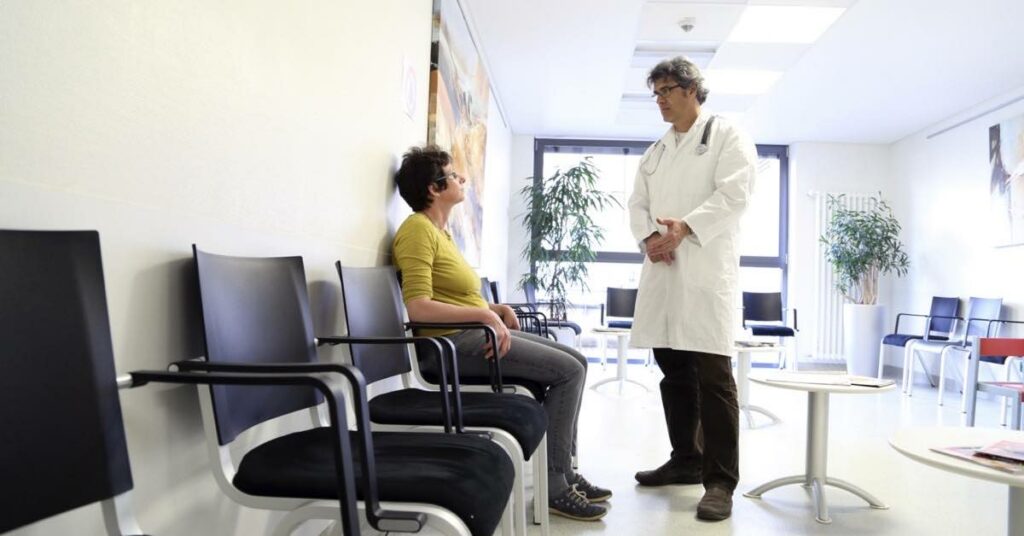 What are the Benefits of Visiting a Doctor's Medical Clinic?
The benefits of visiting a doctor's medical clinic can vary depending on the reason for your visit. But, in general, there are many benefits to seeing a doctor's medical clinic.
One of the most significant benefits is getting an accurate diagnosis. A doctor will be able to diagnose your illness and give you the treatment you need without any delay.
They will also be able to provide you with information on what caused your illness or injury to avoid it in the future. A doctor will also be able to refer you to other specialists, like a specialist in your area, who will take care of your illness or injury.
How to Find the Best Doctors Medical Clinic Near You
You want to find the best medical clinic near you when it comes to medical care. Doctors are not all the same. Some are good, and some are not so good.
It would be best to always do your research before choosing a doctor. What is the difference between a good doctor and a not so good doctor?
A great doctor will take the time to listen to your concerns and answer your questions. They should also be able to put you at ease during what can be an anxious time for many people.
A less desirable doctor will rush through things, talk down to you, or ignore your concerns. They may be unable to put you at ease during this time, making it even more stressful.
You should always ask questions about a doctor's experience and what kind of insurance they have, and the number of years they've been in practice. You want a doctor committed to your care for the long run and not just fly through your appointment.
The first step in finding the best doctors medical clinic near you is to do your research. You should find out what they have to offer, their hours and their doctors on staff. It would help if you also were sure to ask about any certifications or licenses that a doctor might have and what kinds of insurance they accept.
Why Visit Your Local General Practitioner (GP)?
General Practitioners are medical doctors who provide comprehensive health care for patients of all ages and backgrounds. They work in the general practice setting and can treat various illnesses. They may also be involved in teaching and research.
The GP is the first point of contact for many people when they need medical help, so it is essential to know what to expect when you visit one.
Generally, you will be asked to fill out a form and provide a range of details such as your date of birth, address, gender and current medications. They will then show you to a room where they can speak with you privately. They may also carry out additional tests or run further investigations if required.
You should sit down and tell them what has happened to you and any history of your symptoms. They will then perform a brief examination and ask you some questions about your medical history.
They should be able to tell you whether or not there is anything that needs further investigation, if necessary.
Pharmacies are places where prescriptions are filled for treatment, prevention or diagnosis of disease.
Doctors in Fortitude Valley Brisbane Area
Here is a list of doctors in Fortitude Valley that you can contact in case you need medical care.
Myhealth Fortitude Valley
Shop T20/230 Brunswick St in Valley Metro
Myhealth Fortitude Valley is located in the Valley Metro mall close to the train station. A mixed billing medical centre. Those interested in an appointment should call 3852 2030 to arrange a consultation with one of the friendly family doctors. Online bookings are available for your convenience as well.
Visit the Myhealth website for more details.
Doctors on Brunswick
Unit 16/421 Brunswick St in the Central Brunswick Centre
Doctors on Brunswick offer readily available medical services located in Central Brunswick, Fortitude Valley. Modern, purpose-built facilities allow the friendly staff and doctors at this medical centre to provide you with quality care in a comfortable and modern setting. Make an appointment by calling, booking online, or visiting the office directly.
See the Doctors on Brunswick website for more information.
Holdsworth House Medical Brisbane
116 Robertson St
The health professionals at Holdsworth House offer a wide range of health services to their patients. When these services are integrated under one organisation, patients receive the same quality care regardless of service or location. Since 1993, Holdsworth House Medical Practice has provided comprehensive health care services to the local community through a dedicated team of doctors, specialists, nurses, dentists, and allied health professionals.
Visit Holdsworth House Medical for more details.
James St Medical
Level 1/6 James St
As one of the few privately owned and operated practices in Brisbane, James St Medical prides itself on its GP ownership and operation. Located on Jame Street in the Valley, James St Medical aims to provide quality medical services to the residents of New Farm, Newstead, Fortitude Valley, and surrounding areas. This medical clinic is well served by QML Pathology and the convenient onsite pharmacy services provided by Priceline Pharmacy.
See the James St Medical website for more information.
Why Visiting a Doctors Medical Clinic is Important for Your Health
Visiting a doctor at a medical clinic is essential for your health. Doctors are trained to diagnose and treat illnesses, injuries, and other conditions.
When you visit a doctor's office, they will ask you questions about your symptoms and take a medical history. They may also do tests or order diagnostic imaging to develop a treatment plan.