What Car Electronics are Going to Make Your Life Easier
Car electronics are the electronic devices installed and used in cars to improve the driving experience. The most common car electronics include navigation, audio, and entertainment systems.
An automobile's electronics are a variety of electronic devices installed to provide safety or recreation. Car owners can refer to it as automobile electronics or vehicle electronics.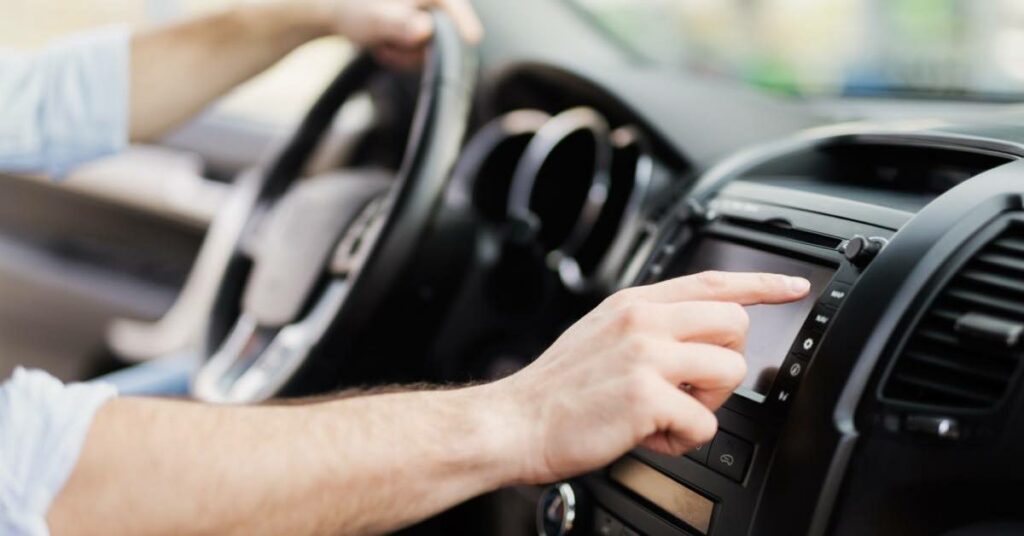 Car electronics stores are retailers that sell car equipment such as car stereos, GPS navigation, mobile phones, and other gadgets used in cars. They also offer services such as installation of these devices and vehicle repairs.
Guide to Shopping Online for the Safest and Cheapest Car Electronics
With the fast-paced technological changes, car electronics are now more critical than ever. It would be best if you stay safe and secure while driving.
The Guide to Shopping Online for the Safest and Cheapest Car Electronics is a comprehensive insight into finding the best deals on car electronics that will save you time and money.
Tips on How to Shop for the Best Car Audio Deals Online
It may seem like you are getting a good deal when you shop for car audio deals online, but they might take advantage of you. The best way to avoid this is by doing your homework and knowing what to look for in a car audio deal.
The following are some tips on how to shop for the best car audio deals online:
Know what your budget is and where you want to spend it.
Find out what the return policy is before buying.
Make sure that the store has free shipping and returns.
Search through different brands of speakers and find one that offers the best value for what you are willing to spend.
Compare different store prices.
If you plan to buy from a car audio store in person, look for any promotions that the store may offer (i.e. buy one get one free/half off/etc.)
What are some of the Top Electronic Products You Can Find Today?
There are so many electronics stores available today. For example, Amazon is one of the popular electronics stores that offer some of the best deals and discounts.
It is not easy to find out which are the top electronics products. However, this selection of top electronic items has been ranked based on their popularity and customer satisfaction.
BlackVue DR900X-2CH with 256GB MicroSD Card
The device has a front-facing camera with an 8-megapixel sensor and a resolution of 3840*2160 at 30 frames per second. The rear camera features a 2.1-megapixel STARVIS sensor and a full HD (1920*1080 @30FPS) resolution with a 139-degree field of view.
Hardwiring of the DR900X Series to your vehicle's fuse panel enables Parking Mode without expensive add-ons. Dashcams automatically switch to Parking Mode when you turn off the vehicle ignition. With the BlackVue App, you can set the voltage cutoff and timer.
4K video streaming and broadcasting use High-Efficiency Video Coding (HEVC/H.265). When using HEVC, you get great-looking 4K videos but the exact recording time as a regular Full HD dashcam.
WOLFBOX Mirror Dash Cam Front and Rear Camera
12″ IPS Full Touch Screen
1296P HD Smart Rear-View Mirror for Cars & Trucks
GPS
Sony IMX335 HDR Stream Media with Night Vision & LDWS
Parking monitor
Free 32GB TF Card
You can charge three devices simultaneously using two USB ports and one type C port for fast charging. With a USB-C power delivery port and 20W output power, you can use it to charge your latest iPhone, iPad, cellphones, and tablets.
Make an ultra-secure connection between your phone and the Bluetooth adapter car FM transmitter by the Bluetooth V5.0 chip. The faster pairing process and more stable sound make the pairing more stable than Bluetooth v4.2. Universal compatibility with devices that support Bluetooth and cars that are 12-24 volts.
What Are the Best Car Electronics Online?
There are many car electronics stores online where you can buy a wide variety of car electronics. You can find the best car electronics for your vehicle on these websites.
The best car electronics store offers a wide variety of products and services. This way, you will be able to buy all the things that you need for your vehicle.
The Complete Guide to Buying Car Electronics Online
Buying car electronics online can be a daunting task. Many stores choose from, and the selection process is often time-consuming.
This guide will help you find a reputable store and compare prices to make an informed decision about your purchase. We've compiled a shortlist of reputable stores that sell car electronics and have them listed in order from least expensive to most expensive.
Buying car electronics online can be a daunting task. Many stores choose from, and the selection process is often time-consuming.
This guide will help you find a reputable store and compare prices to make an informed decision.
Top Features to Look for When Buying Car Electronics
The features to look for when buying car electronics are:
Bluetooth connectivity
Touch screen
Car mount
GPS navigation system
Car charger with USB port
Auxiliary jack for mp3 player or phone calls
Reverse camera with live view and zoom function for the driver's side of the car
Emergency button in case of a crash or emergency where you need help fast and don't have your phone on you.
Speedometer, odometer, and trip meter (in case you're interested in how far your car has gone)
Voice control, or something similar to Siri, such as Google Assistant
Car Accessories for Women Who Love Stylish Fashion & An Insatiable Appetite For Tech Gear!
Women's attitudes have always been in a state of constant evolution. They are constantly looking for new ways to keep up with the latest trends and styles.
They are constantly looking for new gadgets that make their lives easier, more stylish, and luxurious.
In this section of our blog, we will be discussing what women can find in terms of car accessories that can help them enjoy their rides even more! We will also detail some of the best luxury gadgets that women love to have!
Things to Know When Buying a GPS Device – and 7 Ways GPS Affects Your Driving Habits!
GPS devices are becoming a more popular accessory for cars and the people who use them. They can be helpful in navigation, but they also have some unintended consequences.
The ten ways GPS affects your driving habits are:
You become less aware of your surroundings.
You're less likely to take risks when using a GPS device.
You'll start to rely on the GPS device rather than your judgement or instincts.
You'll miss out on new road construction and changes in traffic patterns.
Your mind will become more focused on driving than on the road ahead.
You'll be more likely to drive faster than you usually would.
Your eyesight will deteriorate from staring at a screen all day.
Car Electronics Gadgets Worth Buying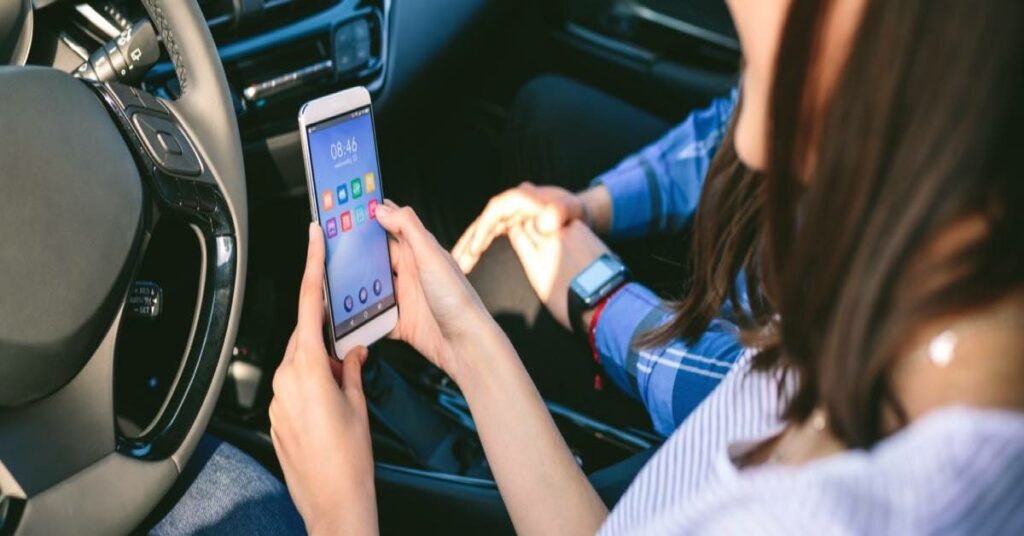 Introduction to Car Electronics as a Market and How Gadgets are Disrupting the Industry
The car electronics market is growing at a staggering rate. Experts expect the industry to reach $180 billion by 2024. With the advent of new technologies and gadgets, the car industry has transformed into a tech-driven sector.
The car electronics market has grown immensely in the last few years, with the increasing popularity of cars in recent years thanks to their features and technological advancements.
The introduction of new technologies such as navigation systems, infotainment systems, entertainment systems, and many more have led to a faster car adoption rate.
The automotive industry is undergoing an unprecedented transformation due to the increasing demand for electric vehicles and autonomous driving technology. The role of car electronics has significantly increased with the development of such technology.
Top Car Electronics that Make Life Easier in EveryDay Driving
There are a lot of car electronics that make life easier in everyday driving. These gadgets can help you stay safe while driving, save time and money, and protect the environment.
The most popular car electronics worth buying are navigation systems. They can help you avoid traffic jams, find your way back home even if you're lost, and find the best routes for your everyday trips.
Other top car electronics include dash cameras, GPS trackers with mapping capabilities, and hands-free devices for phone calls or texting while driving.
Advanced Electronic Gadgets in Your Car That Will Make You Feel Like a King of the Road
Many advanced car gadgets will make your driving experience a lot more enjoyable. Here are some of the top electronics you should consider buying for your car. The first device is a radar detector to help you avoid getting pulled over by law enforcement.
It also comes with GPS tracking, Bluetooth pairing, and a speed alert system to help you keep track of your speed limit while driving. The second device is an autopilot feature which you can install on most cars today.
This feature will allow the car to drive itself in certain situations, such as when you're stuck in traffic or go onto a highway ramp without signalling.
The third device is an app that can help prevent speeding tickets by telling the police officer where they are and how fast they're going at different points on the road.
The fourth device is a backup camera to help you monitor your parking spot and watch what's coming up behind you while driving.
The fifth device is a navigation system that can use GPS technology to make your life easier when driving around town or travelling on the highway.
Top-Rated Smartphones for Your Vehicle
Choosing the right smartphone for your vehicle depends on the device's purpose. If you use it as a GPS, the best phone would be the Samsung Galaxy Note 20.
If you want to use your phone to watch videos and movies, the LG V40 ThinQ is the best smartphone.
Top 10 Smartphones for Cars:
Samsung Galaxy Note 20
LG G7 ThinQ
Apple iPhone XS Max
Huawei Mate 20 Pro
Nokia C21 Plus
Google Pixel 6
Sony Xperia 5
OnePlus 10R 5G
Best Smartwatches for Cars with Voice Control and Wireless Charging
Smartwatches are becoming an essential part of our everyday lives. They have become a replacement for the traditional wristwatch and are a great companion to your phone.
The best smartwatch for cars is the LG Watch Sport, which has a built-in GPS and heart rate monitor. It also has wireless charging capabilities, so you can charge it on your dashboard without taking it off.
The best smartwatch for cars with voice control is the Garmin Vivoactive 3 Music, which allows you to use voice commands to control your music and navigation system. It also comes with GPS and a heart rate monitor to track your fitness level while driving.
SoundPEATS Smart Watch Fitness Tracker
Blood Oxygen& Heart Rate Monitor
Sleep Quality Tracker
Waterproof Smartwatch for iPhone Android Phones
Call/SMS/SNS Notification
The Most Budget-Friendly Car Tech Upgrades That Are Worth It
Car tech upgrades are not always necessary and expensive. Some budget-friendly gadgets can make your driving experience much better and more enjoyable.
There are a few car tech upgrades that you can do on a budget. Some of them include:
A comfortable new car seat
Car speakers with Bluetooth connectivity
A wireless charger for your phone
You can find a used one on the internet for a comfortable new car seat to purchase. More cost-effective than buying a new car seat, upwards of $1,000. A wireless charger for your phone would take up minimal space in your vehicle as it plugs into the cigarette lighter.
It's also easy to use. You have to place your phone on the charger, and it will charge.
Find car speakers with Bluetooth connectivity for as little as $35. This simple upgrade makes your driving experience more enjoyable and cost-effective.
How Amazon Echo, Google Home, and Siri are Disrupting Car Electronics Stores
What is a car electronics store?
Car electronics stores have been around for a long time, but they have recently been made more accessible with the rise of online shopping.
The establishment of the first car electronics store was in the early 20th century, and it is still around today. The first concept of an automotive store came into being in the late 19th century when car manufacturers started to sell their cars to the public.
You can find the typical car electronics store in shopping centres or department stores that offer various products and services related to cars. They also assist with all kinds of car issues related to repair and maintenance.
How Car Electronics Stores are Drowning in Disruption from Amazon Echo, Google Home and Siri
The automotive industry is in a state of disruption from voice-activated devices. These devices disrupt the market in several ways, changing how consumers buy cars to how car dealerships operate.
These voice-activated devices are making it easier for consumers to shop for cars, and they are also making it easier for car dealerships to sell their products. However, these devices have not only impacted the automotive industry. They have also disrupted other industries such as retail and finance.
The automotive industry has been having trouble adapting to these new technologies because they still use outdated business models before introducing them into the marketplace.
The Business Impact of Voice Activated Devices on Automotive Dealerships
Voice-activated devices are a significant disruption for the automotive industry. Consumers use them to shop for cars and dealerships to sell them.
Automotive dealerships have been struggling to adapt their business models to keep up with the disruptive nature of these devices. The automotive industry is in transition, and voice-activated devices play an essential role in this transition.
These devices provide consumers with options that were not available before, such as online ordering and self-driving car technology. The impacts of these technologies on the automotive industry will be significant when they fully take off, but it is too soon to tell what exactly they will bring about.
Voice-activated technology has been a disruptive force within the automotive industry since its inception in 2014. It has allowed consumers to make decisions at the point of purchase or take control in the case of self-driving cars.
The voice-activated technology disrupts the automotive industry immensely. Consumers have used these devices to shop for vehicles and dealerships to sell them.
Automotive dealerships have struggled to adapt their business models to keep up with this new technology.
Automotive Retailers Should Prepare for The Future before It's Too Late
There has been a significant shift in the automotive industry in the last year. The market is changing, and retailers need to adapt or face extinction.
Automotive retailers should prepare for the future before it's too late. There are a few things they can do to help their business survive and thrive in this new era of the automotive industry.
Need to get your car nice and clean?
See the page How to Take Care of a Car in 5 Minutes or Less