Keep your backseat tidy from hair and dirt with a car seat cover specifically designed for your dog's needs. Dog car seat covers are perfect for the pet parent on the go. Keep your backseat tidy from hair and dirt with a dog car seat cover.
A dog car seat cover is a must-have for any pet owner who wants to keep their backseat clean of hair and dirt. It is also great for allergies or asthma as it will keep allergens in the air down to a minimum.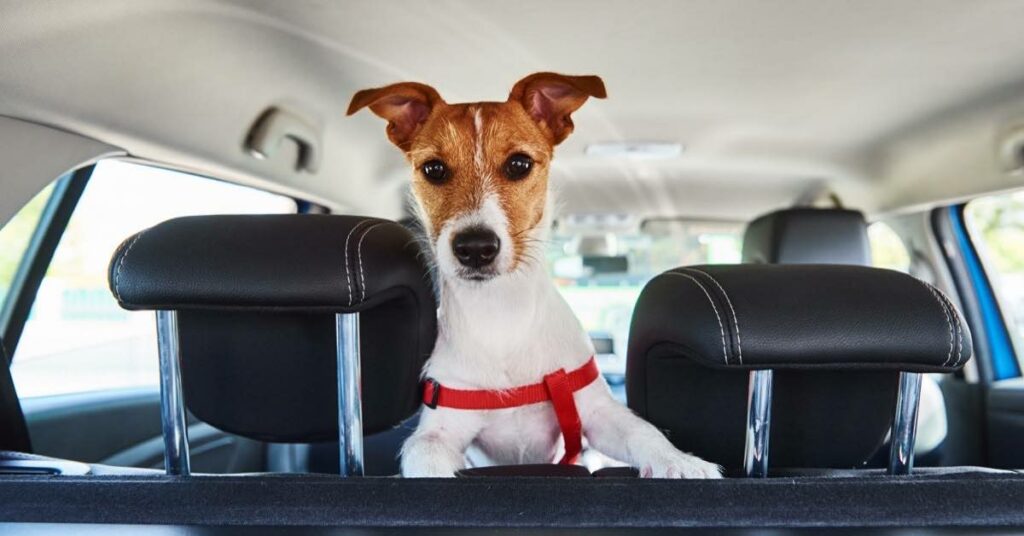 Benefits of a Dog Car Seat Cover
Dog car seat covers are a great way to keep your pet safe while on the go. Their design protects your dog from any weather and provides comfort for your pup.
Are dog Car Seat Covers Available in Different Styles?
A pet seat cover is a car accessory that protects your automobile's upholstery from dirt, stains, and hair. 
It can be made using materials such as nylon or polyester and features a waterproof backing to keep liquids away from the surface. Some also have adjustable straps to secure them in place, while other designs fit over a headrest so that you can use them on back seats.
Bench seat:
Bench covers are a type of seat cover, and they protect your back seat from mud, paw prints and other dirt or stains. More significant than average, you can use seat covers with longer lengths in 4×4 utilities if you need more coverage. These can be fastened to the safety belts, ensuring they stay in place. These dog seat covers are usually waterproof, durable and easy to wash.
Bucket seat:
These seat covers are commonly used in the front seat of your car but can be adapted to fit any other seat within your vehicle. They protect the entire seat, including the back and bottom, while installed.
Car door guard:
These doormats are great for keeping pets from scratching doors! The door guard waterproof covers protect against saliva and paw prints, are easy to set up, and keep your carpets dry.
Hammocks:
With these car seat protection pads, you can rest assured that dirt and hair will not be an issue because they always stay on the vehicle's floor. They also protect your dog from potentially falling down or into other parts of the car. Hammock seat covers attach to both the front and back of your car's headrests, creating a hammock-like environment for your back seat passengers.
Dog Car Seat Cover Safety & Cleaning Tips
It is essential to clean your dog's car seat cover regularly. Cleaning will help prevent the buildup of hair and dirt, leading to a foul odour. If you have a leather car seat cover, you should use a water-based cleaner or leather conditioner. 
1) Cleaning the mat:
Remove the carpet mat from your car and shake it out. You may need to vacuum it first if there is any loose dirt. Hand wash the mat with cold water and mild soap (or use a gentle pet shampoo). Rinse thoroughly and allow to dry in an area that has good air circulation for at least 24 hours before returning it to your vehicle.
2) Cleaning the backseat:
Spray upholstery cleaner onto your pet's car seat cover. Do not saturate the car seat cover; instead, spray the cleaner onto a clean, lint-free cloth or paper towel and wipe it clean using circular motions.
3) Cleaning your dog's bedding:
Keep an eye on potty accidents and remove anything stained or has an unpleasant odour before things get out of hand.
How to Make a Dog Car Seat Cover for Dogs of All Sizes
What You Will Need
You can use many different materials in making a car seat cover. Some of these materials are more durable and will protect your car seat better than others.
The most common material used in making a car seat cover is cotton, which is soft and breathable. It also dries quickly and doesn't get as hot or cold as other fabrics during the summer or winter.
If you are looking for a pattern to use when making your own dog car seat cover, plenty of online tutorials show you how to make one with basic sewing skills.
Instructions
You need to know a few things before making your dog car seat cover. 
1) There are two ways to make your cover: with a sewing machine or without one. If you have a sewing machine, it will be easier for you to make the cover, and it will come out better. However, there is still hope if you don't have a sewing machine! You can still make the cover without one, and it will turn out just as well as if you did use one.
2) You need some large fabric to cut out an oval shape (roughly 150cm by 200cm). If your material is too small, it won't fit over your car seat, and if it's too big, it won't be easy to tuck it in the spaces.
Dog Car Seat Cover – Buyer's Guide – All You Need to Know Before Buying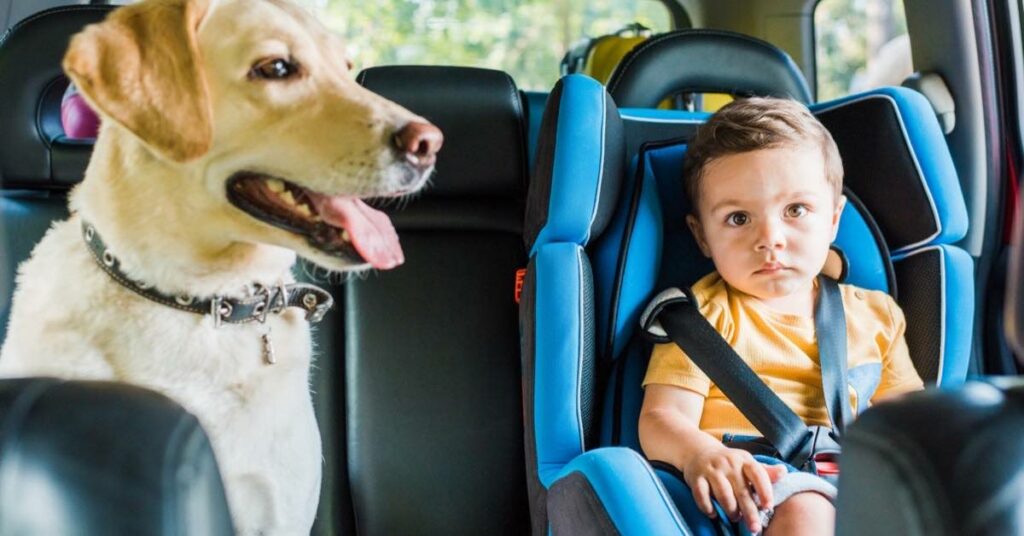 What is a Dog Car Seat Cover?
Dog car seat covers are a protective accessory that can protect your dog from the dangerous things in the car. They help keep your dog safe and secure.
A dog car seat cover is a type of protective accessory for dogs that can protect them from various dangers in the car. These include getting too hot, being able to see out of the window, or getting injured by sharp objects.
Dog safety is paramount when driving with your pet in the car, but accidents happen often. A dog seat belt will help keep them safe and secure while on the road.
Dog Car Seat Covers in Australia at An Affordable Price
Dog car seat covers are a great way to protect your vehicle from dirt, hair, and scratches. They also protect from the cold in winter and heat in summer.
The best thing about dog car seat covers is that they are available at an affordable price. You can find them online or in stores at a very reasonable price. Some of the benefits of using dog car seat covers are:
Easy to clean and machine washable
Durable material made to withstand rough handling by pets and protect against wear and tear
Types of Dog Car Seat Covers
Car seat cover designs protect your car seat and upholstery from dirt, pet hair, and spills. They also help keep your vehicle cool in the summer and warm in the winter.
There are different types of car seat covers that you can choose from:
Universal pet car seat cover.
4×4 dog car seat cover.
A custom-fit dog car seat cover for cars.
The type of cover that you should get depends on the size of your vehicle. To add, the size of your pet will have a bearing.
Dog Rides in The Backseat with a Dog Car Seat Cover
Some people who have dogs and drive their 4×4 utes for work or pleasure like to transport their furry friend in the back seat. 
However, it would help if you took some safety precautions. One such safeguard is ensuring that there are no objects or sharp edges within reach for them to chew on or unpleasantly discover.
Another safety precaution is making sure that the car seat cover will not be too thick, as it can make it difficult for the dog to see out, and some dogs get carsick when riding for too long.
It is also essential to measure your 4×4 ute before purchasing a car seat cover to ensure it fits properly and won't be too long or too short.
Pros:
Ability to keep the dog from scratching up the car seat
It can be used as an extra layer of padding if a dog is engaged in strenuous activity, such as chasing a ball
Cons:
Some dogs may have difficulty seeing through it
What to Consider before Buying a Dog Car Seat Cover
If you are looking for a car seat cover for your dog, consider some factors before purchasing.
Size of the dog: If your dog is small, you will want a car seat cover reduced in size. If your dog is large, you will want to ensure that the car seat cover can accommodate their size. 
Dog's favourite place: Is it their crate? The front seat? The backseat? You'll need to find out where they like to ride and purchase a car seat cover that fits that preference.
Type of material: Many different materials are available today, including microfiber, cotton, and fleece. Each material has its pros and cons, so it's important to know what type of material will work best for your dog.
If you are looking to purchase a car seat cover for your dog, these are some factors that you should consider before buying a specific item.
How do I keep my dog in the backseat of my car?
This section is about keeping your dog in the backseat of your car. You can do several things to ensure that your dog stays in the back seat and doesn't distract you while driving. 
The first thing you should do is invest in a car seat, this will make it easier for you to transport your dog from place to place, and it will also help keep them calm during rides.
It would be best if you also considered buying a muzzle or harness for them. A restriction of this type will stop your furry friend from licking or barking at people outside the car. And will help them stay calm.
In addition to these items, you should also invest in dog harnesses that go up the back of a car seat. A harness will help keep them from running away, and it will keep your passengers safer as well.
Lastly, it would help if you thought about getting a crate for your dog while driving and while at other places outside of your home. You can use these crates to keep your dog in the backseat or on the floor of your car.
Are leather seats OK for dogs?
Leather seats are not a good option for dog owners. Dogs require more than just a seat with a cushion, and they need to be able to feel the ground beneath them. 
Many other options are better suited for dogs, such as cloth seats, fabric seats, or car beds. A few benefits of cloth seats are that they provide comfort and warmth for your pet in the winter, and they don't get hot in the summer. They also can be washed when needed.
An advantage of a car bed is that they are more likely to get more out of the experience. Some car bed designs fit in a specific vehicle, but others can be used in multiple cars and even as an air mattress.
A disadvantage of a car bed is that some may require "removal from your vehicle." Beds that require inconveniently removing the seat belt, screws, etc.
Some benefits of using an air mattress in your car are that they do not take up much space, and they can be used as a cushion if your pet wants to travel with you. A disadvantage would be that they may not provide enough cushion for older dogs.