Electric scooters are a new and innovative way to get around. They are environmentally friendly, convenient, and fun.
What Is an Electric Scooter? and How Can It Improve Your Lifestyle and Save You Money?
An electric scooter can improve your lifestyle in many ways. It can help you save money on petrol, parking, and public transportation. It can also help you build a healthier lifestyle by reducing time spent sitting in traffic or on a bus or train.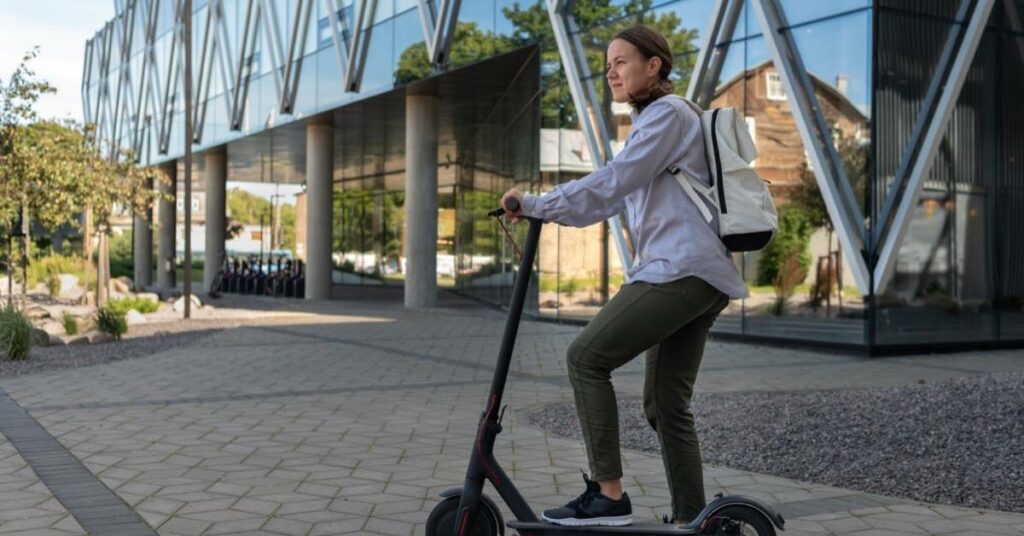 What is the Difference Between a Scooter and an Electric Scooter?
Electric scooters, along with electric bikes, are a relatively new invention in the world of transportation. They are considered an environmentally friendly alternative to cars and other modes of transportation.
The main difference between an electric scooter and a regular scooter is that electricity rather than energy powers an electric scooter.
This makes them much easier to use because you don't need to worry about where or how fast you're going.
How Does an Electric Scooter Work Compare to a Traditional One?
An electric scooter also called an e-scooter, is a device that has a motor and a battery, which allows the rider to propel it without exerting much physical effort.
Electric scooters are more expensive than traditional ones because they cost more to manufacture and maintain.
However, the lower cost of operation (fuel) and the ability to ride on bike lanes can make up for these costs.
How Much Do E-Scooters Cost in Australia and What do they Include?
E-scooters are a fun, environmentally friendly and convenient way to get around. In Australia, several providers of e-scooters offer rentals and the ability to buy an e-scooter outright.
The price of an e-scooter in Australia will depend on the type of scooter you want to buy or rent and where you plan on riding it. For example, renting is probably your best option if you live in Brisbane and want to ride your scooter within the city infrequently.
Renting an Escooter – Weighing up Renting vs Buying
Renting a scooter could be an option if you don't plan to use one very often. There are several scooter rental providers around Australia. For example, Neuron Mobility and Beam are two companies that provide scooter rental around Brisbane city.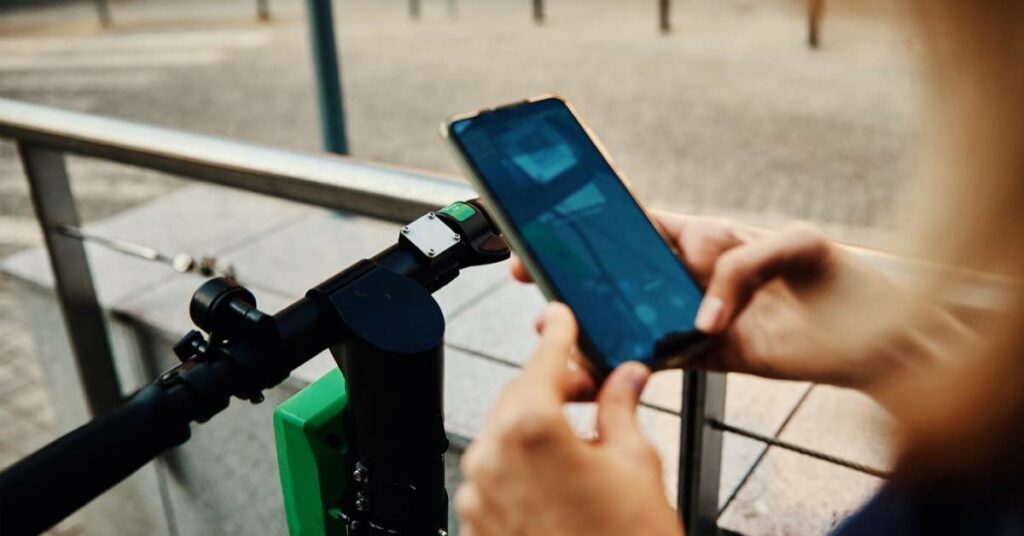 A simple calculation you could do is anticipate how many trips you plan to do per month on a scooter, then times by twelve to get a yearly figure.
Trips per month x cost per trip x 12 = Rental cost per year
Next, take into consideration the lifespan of a bought scooter. According to eScooter Rider, you would be roughly looking at a three-year lifespan for a reasonably well-maintained e-scooter. So we can now compare the value of renting an e-scooter vs buying an e-scooter.
Rental cost per year x 3 years = Total rental cost
Although, I like the versatility of owning something. Even if it works out, costing a little more.
Which Brands are the Best for Australia?
The best electric scooter brands for Australia are affordable, have a good range, and have a good safety rating.
The Australian government has strict guidelines on which scooters can be legally sold. There is also a mandatory safety standard that all-electric scooters manufacturers need to comply with.
The market for electric scooters in Australia is still relatively new, but there are many brands available in the country. There are some general all-purpose brands like Segway for city living. Some brands like Dragon are more robust designs suitable for the rugged Australian terrain.
Some of the best all-round scooter brands for Australia are:
Try Dragon or EVO for the more top-end (but expensive) electric scooters.
Using a Scooter For City Transport
Scooters are a great way to get around in a city. They are easy to use, environmentally friendly, and used for short distances.
Scooters can be used on footpaths and bike lanes, although not on CBD streets and main roads. Riders need to follow the same rules as cyclists or pedestrians on the footpath or bike lane.
Scooter riders should always wear helmets, have lights and reflectors at night and make sure that their scooter is visible from all directions by using reflectors or daytime running lights.
See the Queensland state government information page on Rules for personal mobility devices. Note there should be the same information available for other Australian states.
Introduction to the Australian Electric Scooter Market Overview, its current state and future predictions
Australia is a very urbanised country, with a population living in metropolitan areas. This has led to a rise in car ownership and use, contributing to congestion and pollution.
Electric scooters have been seen as an answer to this problem, as they are cheaper than cars and do not produce any emissions.
The market for electric scooters in Australia is currently tiny, but it is predicted that this will change over time. The Australian government has pledged to fund the development of electric scooter infrastructure, which will make them more accessible for people who want to use them but don't have access to other forms of transport.
Current State of the Australian Electric Scooter Market
Electric scooters are the new way to get around in a city. The market for electric scooters is snowballing and is expected to grow further in the near future.
The electric scooter market in Australia is still relatively small, but it has expanded rapidly over recent years. In 2015, only limited units were sold, but this number has significantly grown.
Sales trends continue as more people look for a convenient way of getting around on foot.
Where are Electric Scooters Popular?
Electric scooters are becoming increasingly popular in many cities around Australia. They are a convenient and environmentally-friendly transportation option for people who live in urban areas.
There are many reasons why electric scooters have become so popular. The convenience is the most important reason – they can be used to get around with ease and without breaking a sweat. They also provide an environmentally-friendly alternative to cars.
Future Predictions for the Australian Electric Scooter Market
The Australian electric scooter market is growing at a rapid pace. With the introduction of new players, the market is set to grow even more.
Firstly, it is essential to understand that various electric scooters are available in the market. Some are meant for kids, while others are meant for adults.
Furthermore, some electric scooters range up to 25km while others have a range of up to 50km. Hence, it is crucial to understand what type of electric scooter you need before making any purchase decision.
Secondly, one must also keep in mind that various factors affect the price of an electric scooter in Australia, such as its weight and size, battery capacity, and motor power.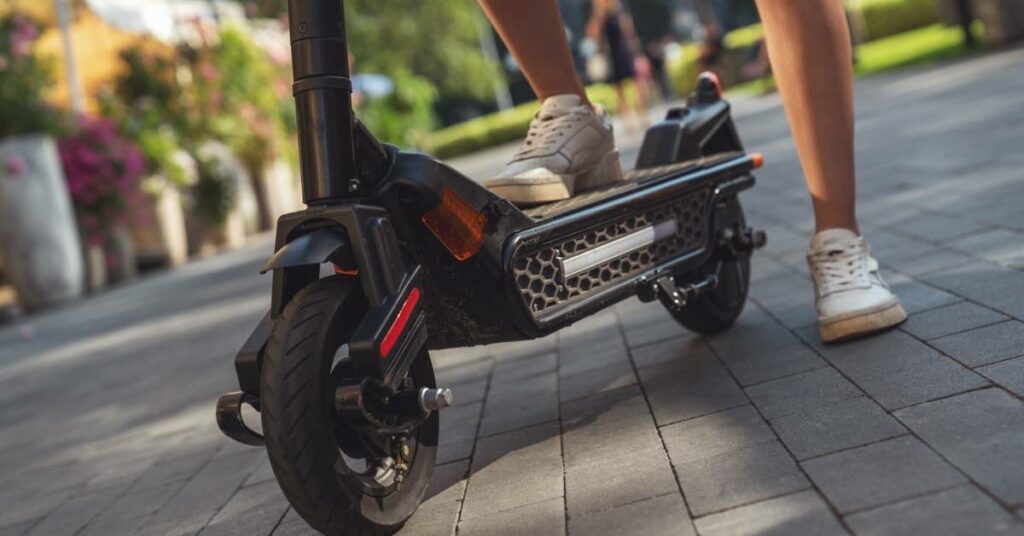 How Electric Scooters are Helping the Environment
Should We Be Using Electric Scooters?
Electric scooters are a way to travel without using any fossil fuels. They are also a way to reduce your carbon footprint.
E-scooters have many benefits, so they are becoming more and more popular around the world. They are easy to use, affordable, and environmentally friendly.
Electric transportation is great way to get around the city without worrying about traffic, parking or petrol prices. They are also environmentally friendly.
Electric scooters have become a popular transportation option for commuters in major cities because of their convenience and eco-friendly benefits.
There is no need to spend time looking for parking or waiting in traffic as you can ride your electric scooter from point A to point B!
1 – They Reduce Air Pollution and Noise in Cities
Air pollution and noise levels are two major problems that cities face today. With the rapid urbanisation and increased use of vehicles, these problems have become more prevalent.
The solution to these problems is to create eco-friendly public transit systems to reduce air pollution and reduce noise levels in big cities.
2 – Emissions from Petrol-Powered Vehicles are Reduced
In the past few years, many countries have started implementing policies that would help reduce the emissions from their vehicles. One of the most notable policies is the introduction of low-emission zones in cities. These zones will only allow vehicles with a certain emission level to enter.
The other way that these countries are reducing emissions is by implementing stricter regulations for vehicle manufacturers. For example, China has implemented new rules on fuel standards for passenger cars and motorcycles, which will come into effect in 2020.
This will ensure that all new cars sold in China will be more environmentally friendly and emit less CO2.
3 – They Drive Down Oil Dependence
The world is in dire need of oil. Oil has been the primary energy source for decades, and it has been the only way to power transportation. About 95% of all transportation fuel comes from petroleum-based gasoline, diesel, jet fuel, and heating oil.
The dependency on oil is problematic because we are running out of this resource faster than expected. We have already reached peak production globally and should have started transitioning away from this dependency many years ago if we wanted to avoid significant problems in the future.
Fortunately, other sources can be used as an alternative to petroleum-based fuels.
4 – The Motor is Silent and Doesn't Threaten Wildlife or Humans with Noise Pollution
The electric motor is silent and doesn't disturb wildlife.
The electric motor is a clean, efficient, and quiet alternative to the traditional engine. The noise pollution from loud vehicles can disturb humans and animals alike.
Improve Your Quality of Life by Riding a Quieter Electric Vehicle Today!
In conclusion, electric vehicles are environmentally friendly and cost-efficient, providing a better quality of life.