What Gear Do You Need for a Picnic and Why?
Picnics are a great way to spend time outdoors with friends and family. It is essential to have the right supplies for a picnic to enjoy the experience without worrying about anything.
In the following sections, I will be looking at a list of picnic gear and supplies to help you plan your next outing.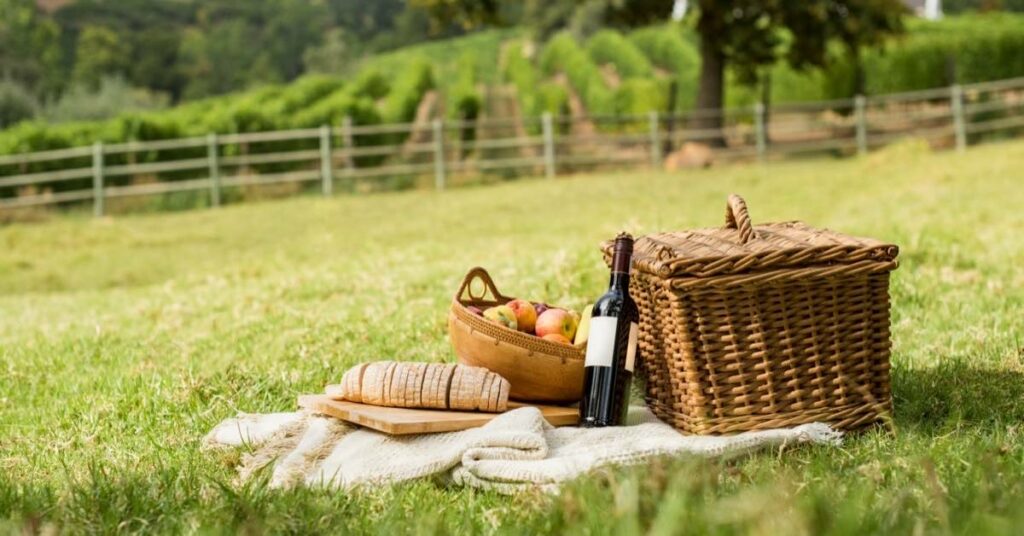 How to Pack the Right Things for a Picnic?
A picnic is a great way to spend time with your loved ones, especially on a sunny day. You will need to pack some essentials to ensure a successful day out.
Some of the things that you should pack for a picnic are:
food and snacks
drinks
a blanket or mat
a set of utensils and plates
sunscreen and insect repellent
a first aid kit
a blanket to sit on
How to Choose the Best Picnic Basket For Your Needs
When it comes to picnics, everyone has their preferences. Some prefer a traditional basket and others a cooler. When choosing the best picnic basket for your needs, some factors need to be considered.
This section will cover everything you need to know about choosing the best picnic basket for your needs, from what materials are used in making them, how they are designed, and what features make them more or less desirable.
Many different picnic baskets are available today, from traditional wicker baskets to hard-sided coolers that can double as a seat.
When deciding on which type of basket is best for you and your needs, there are some things that you should keep in mind:
What is the size and style of picnic you will be hosting?
Do you want a basket that is easy to carry?
Is it necessary for your picnic to only include cold items, or would you also like space for plates, utensils, and beverages?
How much do you want your basket to weigh when full.
Wicker Picnic Basket for 4 People
It has foldable metal legs, stable to place your cheese snacks on, 4 slots can hold your wine in glasses so that the wine will not spill, and the cans can be placed on the top of the slots to keep them from rolling off the table.
Don't Forget the Picnic Blanket on Your Next Day Out
Picnic blankets are a versatile and practical accessory during the warmer months. They can be used as a picnic blanket, a sunshade, or even a ground cover.
Picnic blankets are generally made of cotton and polyester blends, making them durable and easy to clean. A picnic blanket is also easy to fold and store when not in use.
Use cases: A picnic blanket is essential for any outdoor activity, from picnics to hiking. It can also be used as a ground cover or sunshade when you need some shade from the sun or protection from bugs in your backyard.
A picnic blanket is also great for kids playing on the grass because it provides comfort on the ground that might otherwise be too hard or rough for small children.
A picnic blanket is incredibly convenient for picnics because you can use it to protect the food and keep things from being spilled. Like other outdoor accessories, a picnic blanket can also have an added function as a decorative element in your garden or backyard.
Picnic blankets are also very easy and inexpensive to clean if they get dirty.
Premium Large Waterproof, Windproof, Quilted Fleece Picnic Rug
This XL lightweight blanket can save you from life's little or big mistakes by protecting your couch from stains. Give it a go under the high chair indoors, or spread it on the car seat for the dog to travel on; then just toss it in the washing machine and roll it up for storage in its stuff sack.
What Kinds of Foods Should You Take on the Trip?
Picnicking is a great way to enjoy the outdoors and get some fresh air. It is also a great way to save money on holidays. You don't have to worry about paying for expensive restaurant meals or paying for a hotel room with all the extra charges that come with it.
There are many kinds of food that you can take with you on your picnic. We recommend packing foods that are easy to prepare and healthy as well. Here are some of our favourite picnic recipes for your next outing!
Salads and Veggies
Grilled Chicken and Avocado Salad – Avocados provide a great source of healthy fats, while the chicken provides a protein supply. The red pepper adds in some spicy flavour that you won't be able to resist!
Chicken Caesar Salad – This salad is made with romaine lettuce, grilled chicken, Parmesan cheese, and Caesar dressing. It is a perfectly healthy option for any occasion!
Spring Vegetable Salad – This salad has fresh vegetables like cucumber, radishes, celery, and green onion. It also has dried cherries and pistachios for an added crunch!
Roasted Veggie Pizzas
What are Other Important Items You Should Bring with You?
You may not think that you need to bring anything else with you for a picnic besides your food and blanket, but there are many more items that you might want to bring with you.
Some of the other essential things that you should bring with you include:
A bottle opener for those bottles of wine or beer
Plastic utensils and plates to avoid any messes
A lantern or flashlight in case it gets dark before the sun sets
A rubbish bag in case any trash accumulates while eating
A first aid kit and some bug spray
Sunscreen
Water bottle or a reusable water jug
The Complete Guide to Picnic Gear For Your Next Party and Everything You'll Need
What to Consider When Buying Picnic Gear?
Picnics are all about outdoor fun and relaxation. Such a social outing provides an excellent opportunity to get away from the daily grind and enjoy time with family or friends.
It is crucial to invest in high-quality picnic gear to make your day even more enjoyable.
If you are planning on buying new picnic gear, there are a few things you should keep in mind:
What do you need the equipment for? Are you looking for something for an occasional picnic, or do you want to invest in something that will last?
What is your budget? Do you have any restrictions on the size, weight, material, or other product features?
Do you need tableware sets or just food containers?
What kind of experience are you looking for? Do you want something lightweight and easy to carry, or do you want something sturdy and can handle a lot of wear and tear?
If you invest in an occasional picnic, high-quality items may be too expensive for your budget.
How to Prepare for a Successful Picnic
What should you do to prepare for a successful picnic?
It would be best to plan out what to bring, where to go and what to do.
What should you bring?
Where should you go?
What activities can you do at the picnic?
What should you do before the picnic?
Before the picnic:
Plan out what to bring
"Plan out what to bring" refers to weighing your needs and wants and packing accordingly. For example, if you hire a caterer for food but don't want to spend much money on drinks, then take an esky.
A Guide To The Best Picnic Sites Near You
If you live in Queensland, the weather for picnics is pretty good all year round. So getting out there is usually an everyday option. Many people are looking for the perfect excuse to hold a picnic.
Picnics are a great way to spend quality time with friends and family. But where should you go? This guide provides you with some of the best picnic spots near you!
This page on Valley Guide Recreational Parks in Fortitude Valley lists some recreational parks around the Brisbane inner-city area.
This location has plenty of green spaces and trails that offer an escape from everyday life.
What Is The Best Food for Your Next Party?
A party is an excellent opportunity to get together with friends and family, share stories, and enjoy each other's company. But what should you serve at the party? The food you do can be a great way to help people enjoy the gathering.
When choosing what food to serve at your next gathering, there are many factors to consider. You want the food to be delicious, but it also needs to be easy for you to prepare and suitable for sharing with a crowd.
What Supplies Will You Need For A Successful Picnic?
Picnics are a great way to spend time with friends and family. It is essential to ensure that you have everything you need before heading out for your next picnic.
The following list of supplies should help. This article will provide some advice on what supplies you need for a successful picnic.
It will also provide some helpful tips on packing them in the most efficient way possible so that they don't take up too much space in your bag or car.
Paper plates, cups, and serviettes
Plastic utensils
A blanket or ground mat
Matches or lighters (for grilling food)
Cooler with ice packs and/or frozen water bottles
Food and drinks
A grill
Plates are a must. You can use them for all types of foods such as hot dogs, hamburgers, fruits or vegetables. Cups are suitable for cold drinks such as lemonade or watermelon juice.
Serviettes are helpful when eating messy food like pork ribs or marinated chicken legs.
Picnic Gear for a Relaxing Day Out with Friends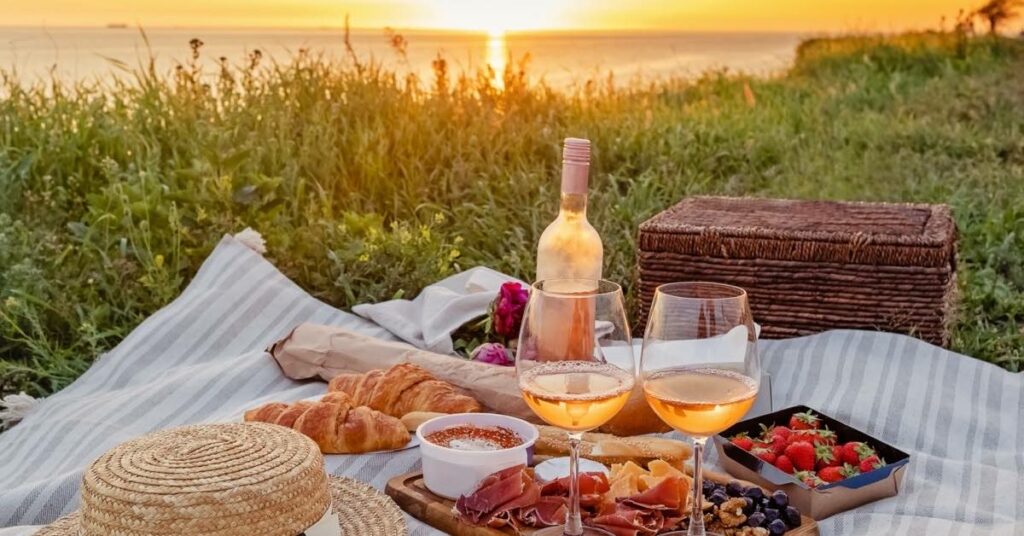 Picnic season is here! And with it comes the need for the right gear to make your outdoor picnic a success.
A successful picnic can be as straightforward or as complex as you want it to be. But some things are essential, no matter what your style or budget is.
We have compiled a list of items to help you create an unforgettable outdoor experience for you and your family and friends.
The Picnic Blanket: This item is reasonably straightforward and can be as simple or as fancy as possible. But one thing is for sure- the picnic blanket is essential to a successful outdoor picnic.
A Cooler: An esky, cooler bag or picnic basket will help keep your food and drinks cold while you're out and about.
Plates, cups, serviettes and utensils
Most people prefer what utensil they like to use at a picnic, whether it's eating with your hands or using silverware, but it's always good to bring along some of your favourite dishes for everyone to share!
What are the Key Features of the Ideal Outdoor Picnic Basket?
The ideal picnic basket has a lot of space for food and drinks but is also compact enough to carry around. It should be made from durable material, such as wicker or metal.
The best outdoor picnic equipment should have a sturdy handle and be lightweight, so it's easy to carry around.
The ideal outdoor picnic basket needs to be large enough for the food and drink items you're bringing. It should also have a handle so that it's easy to carry around – preferably one that is sturdy and lightweight.
What's Included in a Standard Outdoor Picnic Set?
A standard outdoor picnic set should include everything you need for a picnic, such as food, utensils, and tableware.
You may want to add to your kit some things, like drinks, serviettes, or plates.
A standard outdoor picnic set should include at least the following:
Utensils
Plates
Serviettes
Plasticware
Disposable plates and bowls
Dishes for serving food
Various condiments and spices
Beverages of your choice (water, soda)
Food items of your choice
How to Pack All Your Supplies in Your Picnic Basket or Bag Successfully!
Let us explore how to pack all your supplies in your picnic basket or bag.
The first step is to find a basket or bag that is large enough for the items that you plan on bringing. You should make sure it has a lot of pockets and compartments for organization. It should also be waterproof, so everything inside will stay dry if it rains.
The next step is to layer your items from heaviest to lightest. If you are bringing food, put those at the bottom of the basket/bag and then put other heavy objects on top, like canned drinks and bottled water.
Next, you want to put any utensils you plan on using like forks, knives, spoons etc., then move on to serviette and toiletries like toothbrushes and toothpaste. Then you want to put the food on top of your utensils. The final layer should be the clothing and light blanket or items like that.